A grocery list is a tried and true method for saving money and buying healthier food.
More >

Follow us
on Twitter.
Become a fan
on Facebook.
Receive updates
via E-mail and SMS: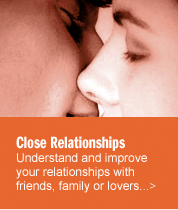 Would you like to ask our staff a question?
>

Join the discussion and leave a comment on this article
>
Resource Center: Cancer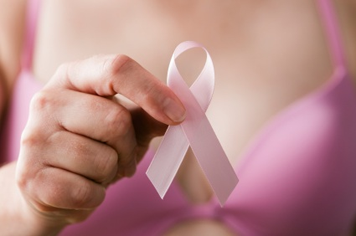 Cancer develops when the cells in your body divide too quickly, and the genetic mechanisms that normally keep cell growth in check break down. There may be mutations in the cells' DNA, which causes the cells to replicate too quickly or not die when they should. There are many different types of cancer; the most common types are melanoma (skin), breast, lung, bladder, colon, endometrial (uterine), kidney, non-Hodgkin's lymphoma, leukemia, pancreatic, thyroid, and prostate cancers. The broader categories of tumor cell types include carcinoma, sarcoma, leukemia, lymphoma, and nervous system cancers.
There is a large genetic (family) component involved in one's risk for developing cancer, but lifestyle choices also play an important role. Smoking, being overweight, being sedentary, spending a lot of time in the sun, and taking hormones are some of the better-known risk factors. Cancer is diagnosed using a variety of tools, but may include blood tests, biopsy, screening methods like colonoscopy and mammogram, and imaging tests like MRI and CT scans. Treatment depends on the type of cancer, but may involve radiation, chemotherapy, surgery, hormone therapy, and biological therapy.
Cancer Basics
Endocrine Disruptors: What We Know, What We Suspect: You can't see, smell or taste these environmental toxins, but they are in your furniture, in pesticide-laden soil, and in plastics we use every day. The terrible health effects of EDCs include fetal and genital abnormalities, cancer, and fertility issues. As one researcher puts it, "There are no safe doses for endocrine disruptors. " Things you can do to avoid exposure — even when you can't see the danger.>
New and Controversial Recommendations for Prostate Cancer: The new guidelines from the United States Preventive Services Task Force (USPSTF) for PSA (prostate-specific antigen) screening recommend against routine screening for prostate cancer. The risks promoted by the tests - of false positives and unnecessary biopsies and radiation - are more likely than those of cancer. The picture is different for men with certain risk factors, however. >
Screening
---
Genetic Predictor of Ovarian Cancer:
Having a faulty RAD51D gene means a 1 in 11 chance of ovarian cancer. Knowing your status can help you and your doctor make decisions.
Too Many Surgical Breast Biopsies:
Doctors resort to biopsy too often, which can lead to scarring, infection, and other complications. Needle biopsies can be an effective, less stressful and less expensive alternative.
An Alternative to Colonoscopy:
Sigmoidoscopy and fecal occult blood tests may detect colon cancer just as effectively, eliminating the need for anesthesia and reducing the risk for complications.
Teaching Doctors Empathy:
Can listening to their own encounters with patients help doctors become more responsive?
Mammograms: What's The Right Age to Begin Screening:
The United States Preventative Services Tasks Force and the American Cancer Society are still at odds regarding when women should begin having mammograms: age 40 or age 50.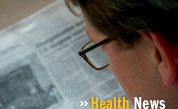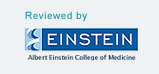 This site complies with the HONcode standard for trustworthy health information:
verify here.