Before trying medication, seniors having trouble sleeping should try a short course on meditation.
More >

Follow us
on Twitter.
Become a fan
on Facebook.
Receive updates
via E-mail and SMS: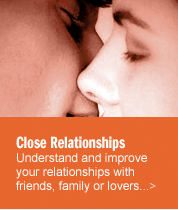 Would you like to ask our staff a question?
>

Join the discussion and leave a comment on this article
>
Constipation in the Elderly
Dr. Khan received her medical degree from University of Punjab and is currently a visiting scientist in the Division of Geriatric Medicine at Saint Louis University Health Sciences Center.
Constipation is a very common complaint among older persons.

It is defined as defecation less than three times a week or straining on defecation at least a quarter of the time. Though many consider defecation every day as a sign of good health, this is not necessarily the case. Constipation can be classified into two types: functional and rectosigmoid outlet delay.

The prevalence of constipation is not known. However, in the U.S., a distinct geographic distribution exists that may suggest three global environmental factors: rural living, colder temperature and low socio-economic status.

Risk factors include:
Older age
African-American
Female
Poor socio-economic status
Less exercise
Less education
Low calorie intake.



Diet and Constipation

It is not entirely clear how diet and constipation are related. Decreased caloric intake and/or dehydration may be the cause of constipation in some patients. Lack of dietary fiber may be related to constipation.5,7 Foods high in fiber, such as 100% bran cereals, beans, peas, raspberries and broccoli, can help but, in addition to eating these foods, the person needs to be physically active and drinking adequate amounts of fluid.



Laxative Abuse

A large number of people use laxatives to self-medicate constipation. This is not a good idea, especially if they are used regularly. Chronic laxative use can injure the nerves and muscles of the colon. As a result, a chronic abuser may develop a serious condition, megacolon, where the colon becomes as flabby as an overblown balloon and is unable to push along the waste matter, thus worsening the constipation.
A large number of people use laxatives to self-medicate constipation. This is not a good idea... Chronic laxative use can injure the nerves and muscles of the colon.
Causes

Constipation is a symptom of many diseases. If you are concerned about constipation, it helps to keep a diary of bowel habits, recording stool frequency, consistency and straining. Colon cancer may cause any kind of change of bowel habits in the elderly and should always be considered a possibility. Decreased food intake can also cause constipation, as can an underactive thryoid (hypothyroidism), an overactive parathyroid (hyperparathyroidism), depression, dehydration, scleroderma (a connective tissue disease), Parkinsonism, stroke and diabetes, all of which are potentially treatable causes. Constipation may occur in an acutely hospitalized patient due to bed rest and altered dietary routines. Pain, fever, urinary or fecal incontinence, diarrhea and/or delirium may appear in persons with prolonged constipation (fecal impaction). Impaired, bed-bound patients with neurological complications may develop a twisting of the gut called volvulus. Volvulus can produce intestinal obstruction, a serious condition, causing sudden abdominal distention, cramping and vomiting and requiring immediate medical treatment.


Taking certain medicines may cause constipation:



Antacids
Aluminum hydroxide
Calcium Carbonate
Anticholinergics
Antidiarrheals
Antiparkinson's
Antidepressants
Antihypertensives/Antiarrhythmics
Calcium channel blockers especially verapamil
Metals
Bismuth
Iron
Heavy metals
Opioids
Laxatives (used chronically)
NSAIDs
Sympathomimetics

(
9
) Comments have been made
anwar ahmed
my mother suffer from chronic constipation and she is diabetic and hypertensive bu the most problem as she tell me is the constipation and delay colon movement so what can i give her for constipation
Posted Wed, Feb. 4, 2015 at 12:12 am EST
L. Roberson
This is the most helpful guide relating to constipation in adults. I to fit into this category and I have been fighting with constipation for a long time. I have tried most laxatives listed but perhaps didn't follow through long enough. These recommendations will certainly be a great help to me. Thank you for your post. L. R. In TN.
Posted Tue, Jan. 13, 2015 at 10:50 am EST
Pauline
Among the welter of choices, I was very glad to find this practical, clear and helpful explanation, esp for seniors heading this way.
Posted Mon, Jun. 30, 2014 at 6:31 pm EDT
Carol Mallory
I am a court reporter. The transcript I am currently working on is the testimony of a doctor from India whose heavy accent is very difficult to understand. I believe she is referring to "senior constipation" caused by antipsychotic medications in a paranoid schizophrenic individual. Could "senior constipation" be the correct terminology?
Posted Tue, Mar. 6, 2012 at 12:11 pm EST
MIchael Cherny
My mother has constipation should she not drink tea or coffee? She has dementia.
Posted Sun, Oct. 24, 2010 at 11:59 pm EDT
Anonymous
The best description of chronic constipation. thank you
Posted Tue, Apr. 20, 2010 at 3:51 pm EDT
Anonymous
good source of info
Posted Fri, Feb. 12, 2010 at 2:01 pm EST
Anonymous
This was the most useful and explanatory article on constipation. Thank you to Dr. Khan -- it is so nice not to be excluded from basic informaton.
Posted Fri, Feb. 5, 2010 at 2:24 am EST
liz hardwick
a good resource thatis smple to read and understand
Posted Thu, Jan. 7, 2010 at 11:50 am EST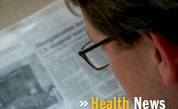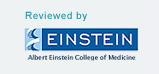 This site complies with the HONcode standard for trustworthy health information:
verify here.