High blood pressure is not a good thing, but it does appear having high BP in times of heart stress is an advantage.
More >

Follow us
on Twitter.
Become a fan
on Facebook.
Receive updates
via E-mail and SMS: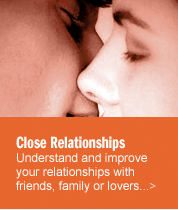 Would you like to ask our staff a question?
>

Join the discussion and leave a comment on this article
>
Managing Cognitive Dysfunction
Cognitive dysfunction includes conditions ranging in seriousness from the relatively benign mild cognitive impairment (MCI) to dementia, which can be extremely debilitating.

Once grouped under the catch-all term senility, these conditions have different causes, different symptoms and different treatments.

Taken together, the various forms of cognitive dysfunction represent one of the greatest health problems affecting the elderly in the United States today. Approximately 8% of Americans over 65 years of age have dementia. If you add those suffering from milder cognitive dysfunctions, the numbers rise to nearly 16%. All types of cognitive dysfunction become more common and more serious with age. Studies indicate that as many as 47% of Americans 85 years old or older have dementia; and the disease has been estimated to cost the United States nearly $100 billion annually.



Mild Cognitive Impairment (MCI)

A number of older persons have cognitive impairment that is worse than expected for their age and educational level but they are not "demented." Persons with mild cognitive impairment have, primarily, a decline in memory function, while early Alzheimer's Disease sufferers, for example, usually have impairments in several cognitive areas (e.g., memory and speech; speech and control of bodily movements).
Recent studies show that hormone replacement therapy is a promising new treatment for MCI in both men (testosterone) and women (estrogen).
MCI sufferers bounce back more slowly than the average person of their age from physical problems such as a hip fracture. They have a lower life expectancy and are more likely to develop dementia. Therefore, it is important to treat early mild cognitive impairment. Recent studies show that hormone replacement therapy is a promising new treatment for MCI in both men (testosterone) and women (estrogen).



Table 1.

How Doctors Diagnose Mild Cognitive Impairment
Complaints and objective evidence of memory problems
Daily living skills are normal
Thinking ability, other than memory, is normal
Score on MMSE (more than 23 if high school education or more than 17 if less than high school education
Not depressed




Alzheimer's and the Different Dementias

Alzheimer's is the major cause of dementia. If a doctor determines that the patient has deficits in at least two of the following (memory, language, control of bodily movement, perception, loss of ability to make decisions), as well as worsening of cognitive function, no alteration in consciousness, onset between 50 and 90 years and absence of other possible causes, then the patient most likely has Alzheimer's.

Dementia is subtle. Family members fail to recognize it almost one-quarter of patients. A number of studies have shown that doctors are not much better.

The clinical features of the common dementias are outlined in the table below.



Table 2.

The Different Types of Dementia



Type
Onset
Progression
Clinical Features
Alzheimer's
Insidious
Slow progressive with fluctuation
Deficits in at least two areas of cognition. No disturbance of consciousness. Altered behavior

Illusions,delusions and hallucinations

Increased muscle tone

Seizures (late)

Gait disturbances (late)
Vascular
Abrupt
Stepwise
Emotional incontinence

Focal neurological disease

Evidence of vascular disease

Patchy cognitive defects
Depression
Insidious
Progressive with remissions
Subjective complaints exceed objective findings

Sad

Poor motivation
Lewy-Body Dementia
Insidious
Progressive and more rapid
Interferes early with social functions

Memory impairment may be late

Prominent attention and visuospatial defects

Fluctuating levels of alertness

Recurrent visual hallucinations

Parkinsonism

Repeated falls

Systemized delusions
Fronto-Temporal (Pick's)
Early age
Progressive
Apathy

Disinhibition

Antisocial behavior

Poor insight

Language deficits

Memory deficits late

No comments have been made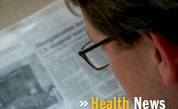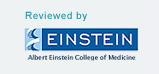 This site complies with the HONcode standard for trustworthy health information:
verify here.