Smoking, hypertension and diabetes are the key culprits in hardening of the arteries.
More >

Follow us
on Twitter.
Become a fan
on Facebook.
Receive updates
via E-mail and SMS: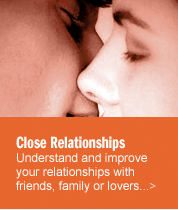 Would you like to ask our staff a question?
>

Join the discussion and leave a comment on this article
>
Frailty: Management and Treatment
Frailty is a vitally important issue in the treatment of the elderly.

It is something that most people who live to an advanced age will probably face. Frailty can strongly affect how an elderly person will respond to medical treatment, as well as how long and how well they will live. Surprisingly, though common, it remains poorly understood.

Part of the problem is that it defies exact definition. Frailty is not really a disease but rather a combination of the natural aging process and a variety of medical problems. It is a little like the classic definition of pornography — experts may disagree on exactly what it is but most people know frailty when they see it.


Frailty may not be a disease, but there is no question that certain diseases and medical problems play a large role in it.
Recently, however, gerontologists (doctors who specialize in the elderly) have been putting a new focus on frailty, beginning with a more precise definition.1 Gerontologists suggest that if someone has three or more of five factors, then that person should be considered frail. These factors are:
Unintentional weight loss (10 pounds or more in a year)
General feeling of exhaustion
Weakness (as measured by grip strength)
Slow walking speed
Low levels of physical activity.

Using this definition, researchers studied a group of fairly healthy elderly people who were living in the community, that is, people who were not in a hospital or a nursing home. They found that 6.9% of these elderly were frail. They also found that frailty was a reliable predictor of a general decline in health. The frail faced an immediate future of falls, deteriorating mobility, disability, hospitalization and death. Frailty was also highly associated with with cardiovascular disease, low education and poverty.



How a Person Becomes Frail

The definition above, which is known as the Fried framework after its author, Dr. Linda Fried, has made it easier to identify frailty and to understand the complex interaction between physiological factors, external factors and aging that causes it. By the Fried definition, frailty is not a disease but rather a sort of intermediate state — between being functional and nonfunctional, and between being healthy and being sick.

Frailty may not be a disease, but there is no question that certain diseases and medical problems play a large role in it, which other researchers believe also need to be considered. These include:
Anorexia, or loss of appetite
Sarcopenia, or loss of body mass
Immobility or decreased physical activity
Atherosclerosis
Balance impairment
Depression
Cognitive impairment

It is well recognized that older persons often develop anorexia, loss of appetite, as a natural part of the aging process. Add this to eating problems caused by certain diseases and the result is chronic undernutrition and, eventually, fatigue, weakness, cachexia (general wasting away) and micronutrient (vitamins and minerals) deficiencies. Hormone problems such as testosterone deficiency can aggravate anorexia.

Sarcopenia is defined as an excessive loss of muscle associated with aging. While genetically predetermined to some extent, several factors can accelerate the process. They include, among others, decreased physical activity, and testosterone and growth hormone deficiencies.

Immobility can be caused by illnesses such as arthritis, which decreases the ability to move a joint, or by pain. Illness can also cause fatigue. Osteoporosis can set the stage for hip fracture which initiates a cycle of immobility whose endpoint is frailty.

Atherosclerosis, or clogging of the arteries, produces frailty as less oxygen ("VO2") reaches the tissues and organs. Clogging of the arteries can also cause small strokes, which, in turn, can lead to cognitive impairment. In the legs, vascular disease caused by atherosclerosis can result in nutrient deprivation of the muscles, slowed walking speed and, ultimately, sarcopenia.

Balance deteriorates naturally over a person's lifetime. Decreased balance can initiate a vicious cycle in which accidental falls lead to a fear of falling, which leads to decreased mobility, which makes frailty worse. The good news is that animal studies have shown that exercise, such as those associated with Tai Chi, the ancient Chinese exercise form, can reverse the cycle, restoring balance.











(
8
) Comments have been made
Cindy
Love this blog. So true that many terms pertaining to the care of the elderly should have more clear definitions. With a strong background as a hospice nurse, the terminally ill patient is a population that is near and dear to my heart. This too encompasses terms that could benefit from a more clear understanding of the terms. One term that comes to mind is "end-of-life care". At what point is care deemed end of life?
Posted Sat, Aug. 30, 2014 at 12:26 pm EDT
gillian little
There needs to be some discussion with the Doh and the VAT office I looked up this definition in response to looking for a wheel chair for my 86 year old Aunt who has found it increasingly difficult to walk far (once round one out of town store and its back to the car). She has deforming arthritis and has her shoulder aspirated every three months due to increased production of fluid and insertion of steroids to reduce information. My problem under the definition of Frail she ticks three of the boxes. However she uses knitting machine as shoulder pain permits, gardens and goes in to her local town on moterised scooter for meeting and greeting friends/shopping. Wanting to purchase a very lightweight wheel chair that I can mange with out injury My sister is instent she can not claim Vat relief as she is Classed as Frail my argument I feel she is entitled to Vat relief and will enhance her enjoyment of life if she can get out to more shopping centres etc There needs to be discussion between DoH & VAT office as the latter states Frail person is not entitled to relief.
Posted Thu, Jun. 21, 2012 at 5:19 am EDT
Jude
Very helpful and has given me the information that I need to discuss with my GP.
Posted Tue, May. 8, 2012 at 4:15 pm EDT
juicy
Very imformative article. It will help with my dad.
Posted Wed, Oct. 12, 2011 at 3:09 pm EDT
Cherie
I Love these pages about the frail elderly. Thanks John for a well researched and written article. I will be referring to this when I teach my aged care work students in Austraila
Posted Sun, Sep. 19, 2010 at 9:01 pm EDT
Valerie James
My parents have both become frail. It frightens me to see this, and makes me wonder about my own future since I too have a painful muscle disease. I see myself able to do less each year. I'm hoping to make not becoming frail my main goal. Thank you for the information related to that.
Posted Sat, May. 15, 2010 at 9:09 pm EDT
Maria Tadd
Kudos to Dr. Morley. Too often doctors are complacent when they see frail patients and don't look at what can be done using a more holistic approach. Good nutrition and exercise are the mainstay for people of all ages in order for them to remain as healthy as possible. My book "Happiness Is Growing Old at Home" covers these topics as well. Maria Tadd, www.agingathome.info.
Posted Wed, Jan. 6, 2010 at 9:59 am EST
OPGUpta
it covers most of the aspect of fraility in brief good one
Posted Mon, Jan. 4, 2010 at 9:41 pm EST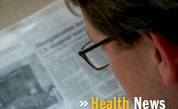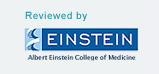 This site complies with the HONcode standard for trustworthy health information:
verify here.