Parents should be aware that there are pro-anorexia and pro-bulimia (pro-ana and pro-mia) websites which encourage these eating disorders.
More >

Follow us
on Twitter.
Become a fan
on Facebook.
Receive updates
via E-mail and SMS: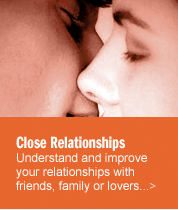 Would you like to ask our staff a question?
>

Join the discussion and leave a comment on this article
>
Coping with Menopause
Menopause is a time of many changes for women.

New research is gradually stripping away old myths and adding knowledge about the best ways to preserve health and function in the postmenopausal years.

The most crucial fact of menopause is the absence of high levels of the hormones estrogen and progesterone. The replacement of estrogen, in particular, appears to reverse or stabilize many of the degenerative processes occurring after menopause. But whether an individual woman should take replacement hormones is a question that has to be answered by careful consideration of her own health risks. She has to know what risks could be lessened by this treatment and what risks could be heightened.
ERT/HRT should not be an automatic prescription written at the time of menopause.
What we doctors have learned is that although many women are enthusiastic about taking ERT (Estrogen Replacement Therapy) or HRT (combined estrogen and progesterone therapy), many women are not. If started on HRT, many women simply stop it on their own. The most commonly cited reason that I hear is the fear of an increased risk for breast cancer. Even though replacement hormones can have a significant effect on decreasing risks of death from heart disease or disability from osteoporosis, the fear of breast cancer carries the day. So ERT/HRT should not be an automatic prescription written at the time of menopause.

I have found that the most useful approach is to evaluate the various risks and problems my patients are experiencing and then to use the current best regimen that is most satisfactory. I explain menopausal changes and consequences and determine individual risk. I also discuss what are NOT inevitable consequences of menopause.



Mental Symptoms

Significant mental problems are not necessarily part of menopause. In fact, some women don't get any mental or psychological symptoms, and not all of the symptoms that occur during menopause are caused by menopause. Anxiety and depression are common in women, more common than in men. Major episodes of these conditions happen throughout life, including menopause. The last thing I would want to do is to attribute my patient's symptoms to "the time of life" rather than evaluating the symptoms and recommending appropriate treatment.

No precise determination has been made of the degree to which hormone changes are responsible for the reputed mood swings of menopause. A very common cause of irritability and changing mood is sleep deprivation due to nocturnal hot flashes. Treatment for the hot flashes (called "vasomotor" symptoms) can reverse irritability and mood swings. Estrogen is, hands down, the most effective remedy. Phytoestrogens in foods (soy, yams) and vitamin E can be helpful. The drug clonidine (Catapres®) can also relieve symptoms.



Sexual Activity

Another untrue assumption is that, at menopause, your sex life is over.

Give up this idea and you'll improve your sex life, for the truth is that the declining levels of hormones are probably the least important factor affecting your sex life. But, remember, there can be some problems. Without estrogen, thinning of the pelvic support structures and the vaginal lining will occur — but continued regular sexual activity will maintain vaginal tone and glandular secretions. Several OTC products like Replens® and Astoglide® can solve problems with lubrication.



Urogenital Health

The atrophy that affects the vagina also affects the urethra (the tube emptying the bladder) and the supporting tissues of the bladder. The urethra loses its spongy, thick lining and appears more like a hollow tube. It is less able to stop urine flow at the end of urination and can contribute to an increased susceptibility to bladder infection. Urinary incontinence can also become a significant problem at this time.

Hormone replacement, which can be either systemic or local, in the form of a vaginal cream or ring, can reverse vaginal and lower urinary tract changes. Exercises for the pelvic floor, like the Kegel exercises are very helpful, particularly for women with urinary incontinence.



Osteoporosis

Estrogen has a strong effect on maintaining bone health. At menopause, there is a sharp decrease in bone mineral density (BMD) that lasts about five years, and, then, a steady, slow decline after that. The higher the bone density a woman has at the start of menopause, the better she can withstand this decrease. There are many factors that will make it likely that a woman has a low bone density that will put her at higher risk for osteoporosis and its complications. Genetic predisposition, dietary and exercise habits, use of tobacco, alcohol and medications, as well as specific illnesses, can all contribute.

Bones need building blocks, and an adequate diet is needed to maintain bone. Most women take in too little calcium over the years. Three servings of a dairy product (1000 mg of elemental calcium) premenopausally and five servings postmenopausally (1500 mg) are required to insure enough elemental calcium. Calcium supplements have to be evaluated for their elemental calcium content. Consult labels! Unless a woman is motivated to be on a very compulsive regimen, ingestion tends to be very sporadic. Weight-bearing exercise is also important.











(
3
) Comments have been made
perley
I am 36 yrs. old. In 2008,my menstruation became irregular, twice a month once a month. In 2009 I had menstruation in June; July to Nov., no menstruation. I visited an ob-gyn in Dec. and now take Provera 10mg for 10 days. I had my menstruation after a week. January-present 2010 no menstruation. I took Provera as prescribed for 10 days May 27-June 5 but till no no menstruation. I am worried now.
Posted Fri, Jun. 25, 2010 at 2:41 am EDT
Julia
Oh Bonnie, how I empathise with you. I went to the doctor again this morning again moaning about my menopausal symptoms and yes "just putting up with it" seems to be the normal response from doctors if nothing works. I am so exhausted from lack of sleep and hot flushes not to mention a new symptom that has emerged in the past week that being electric shock like feelings through my body every hour on the hour at night! I am at my wit's end, crying all the time. If only I could sleep I know I could cope with the other crappy symptoms during the day. I am sitting writing this drowning in perspiration in my underwear and with the air conditioner on and it isnt even a warm night. I am taking half an anti-depressant tablet (Endep) at night plus a Mersyndol and a Panedeine and three natural sleeping tablets - all a total waste of time and money. I am a single woman who works full time and I wonder how other women go to work every day and function. All I think about when I get up is how I am going to get through another day. Depressing :(
Posted Tue, Apr. 6, 2010 at 5:35 am EDT
Bonnie
I have had hot flushes/sweats & cold chills from the menopause (& have not had a good night's sleep for nearly 6yrs) and also been under the doctor for stress/anxiety/panic for last 18months, so now assume that the h/f's etc., are from both the menopause and stress. Have tried clonidine, 2 lots of HRT (which caused severe bleeding/clotting) and venlafaxine (which did not work). I have been using 100% pure progesterone cream for nearly 4 months and this doesn't work either. In desperation, my Dr had to prescribe a short term tranquillizer (stelazine, 1mg) which seems to make the h/f's worse and more prolonged. I eat healthy, and go to the gym (15 months) and take vitamins (also St John's Wort to counteract depression which luckily I don't suffer badly from). I have been taking Glucosomine (for bones) for well over 15 years or more and drink over 1 pint of (semi-skimmed) milk a day. I don't know what else I can do. I am wading through a book I brought last week 'all you need to know about the menopause to see if there is anything I am missing. The worse thing is sleep deprivation and I cannot see an end to the eternal hot flushes/sweats. It ruins your life and severely debilitates you. I even wrote a book about my experiences! (The Truth About Depression and How You Can Beat It) which was written as I was going along my journey. It was finished last November (published May last year) and unfortunately things are no better. Many doctors (including my own, who commented as such) think we should 'just put up with it'! I wonder how they would cope with hardly any sleep for 6 years and dragging themselves through the day knowing there will be no sleep at the end of it.If I slept, I could cope with day to day stress, and if I had no h/f's, then I know I would not feel as bad as I do and I would be able to cope. I even did a menopause study (for Kings College Hospital, London), this is based on CBT and did not work either!
Posted Wed, Jan. 6, 2010 at 5:02 am EST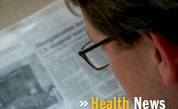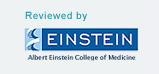 This site complies with the HONcode standard for trustworthy health information:
verify here.