The blood vessels of older athletes tend to function just as well as those younger group.
More >

Follow us
on Twitter.
Become a fan
on Facebook.
Receive updates
via E-mail and SMS: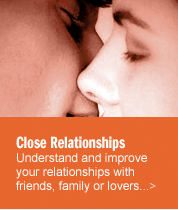 Would you like to ask our staff a question?
>

Join the discussion and leave a comment on this article
>
A Better Way of "Living" With Lymphedema
A quick quiz: What bodily system includes the tonsils, adenoids, spleen, thymus and many, many vessels?
Answer: the lymphatic system.

The what?

Though poorly understood by the average healthy person, the lymphatic system is a key player in the human circulatory and immune systems. Most of us give it little thought unless something goes wrong — something like lymphedema. Lymphedema is a disease with many different causes. One of the most common ways to get lymphedema — in the U.S., at least — is as a side effect of cancer treatment. The most obvious symptom is swelling, caused by lymphatic fluid accumulating usually in an arm or leg, and sometimes also in the head, neck, abdomen and genitals. Lymphedema is progressive — it gets worse and worse with time, and there is no known cure. On the bright side, there are treatments that can make it easier to live with. The most promising of these is complete decongestive physiotherapy, or CDP.



The Lymphatic System

The vessels of the lymphatic system transport tissue fluid (lymph) from the tissue spaces through the lymph nodes and back into the circulation. If an area of tissue is infected, the lymph transports germs and tissue chemicals to the adjacent lymph nodes, which react by producing cells that are released into the circulation to fight the infection. When you have a sore throat and get swollen glands (lymph nodes) on the sides of your neck, this is a sign that the lymphatic system has been activated to fight the infection. When a cancer is present in the tissues, it can enter the lymphatic vessels and be carried to the lymph nodes. That is the reason that lymph nodes are often checked for the presence of cancer cells. Cancer that has spread to the adjacent lymph nodes requires more advanced treatment than cancer that has not spread.

Lymphedema occurs when the capacity of the lymphatic system to remove tissue fluid is less than the quantity of fluid entering the tissues. The result is swelling of the tissue. There are two main types of lymphedema. Primary lymphedema occurs when the lymphatic system is underdeveloped from birth. It may be present at birth, but more commonly, it may not become manifest until later in life, usually in young adulthood. Secondary lymphedema occurs when the system is damaged from the outside, for example, by infection, injury, surgery or radiation. In the extremely overweight, lymphedema can occur when the system simply becomes overloaded.
When you have a sore throat and get swollen glands (lymph nodes) on the sides of your neck...the lymphatic system has been activated to fight the infection.
In much of the world, the most common cause of lymphedema is infestation and damage by the parasitic disease filariasis. Filariasis is a tropical illness that produces lymphedema by infecting lymph nodes and blocking lymphatics, usually in the legs, and producing, in severe cases, elephantiasis, or grotesque swelling and skin changes of the legs and genitalia. In the United States, filariasis is not a risk. The most common causes are lymph node surgery or radiation for cancer treatment, primary (congenital) lymphedema and the swelling associated with a circulatory problem called chronic venous insufficiency, which occurs in some people with varicose veins.

For all types of lymphedema, the vast majority of sufferers are women. Arm lymphedema, caused by breast cancer treatment is the most common type associated with cancer treatment, but therapy for other cancers, including uterine, cervical, prostate and malignant melanoma, can also cause lymphedema, particularly in the legs.



How the Disease Works

Because lymphedema in the U.S. is so often linked with cancer treatment, we should make two things clear. Lymphedema is not cancer. And it is rarely life-threatening. Unfortunately, for both of these reasons, lymphedema is sometimes not taken seriously by cancer specialists and other doctors.

While it may not be as dangerous as cancer, lymphedema is progressive and irreversible. Whether because of physical disability or the embarrassment caused by swollen limbs, it can severely limit the lives of those it affects. And while it is not fatal in itself, it does put sufferers at greater risk for infections such as cellulitis, lymphangitis and septicemia that are potentially deadly. A recent study found that lymphedema increased the odds for developing erysipelas, a dangerous type of streptococcus infection, in the lower extremities 70-fold. Some people with lymphedema suffer from a condition called lymphorrhea, in which lymphatic fluid leaks through blisters in the skin. Lymphedema can be psychologically stressful for cancer patients, by serving as a constant reminder of the disease long after surgical incisions have healed and hair has grown back.











(
3
) Comments have been made
Anonymous
why is living in quotations?
Posted Tue, Jul. 12, 2011 at 4:09 am EDT
fatoota
I have a similar case and want to know the treatment.
Posted Mon, Apr. 5, 2010 at 6:08 pm EDT
Michele Turnbow
I was bitten by a copperhead snake on my right ankle 20 years ago. I developed mild lymphedema then, but it did not trouble me that much. By age 50, the lympedema in my right leg progressed rapidly! Now it has spread to all four limbs, though the whole right side of my body is much more affected than the left. I use flexitouch lympedema machine, and right now at least, my righ ankle is smaller than it has been since the snake bite occured. This is three years after diagnosis, age 53. I cannot do any weight bearing exercise on my right leg! Swimming only, or light stationary exercise bike or it will make the lympedema worse.
Posted Wed, Jan. 13, 2010 at 4:41 pm EST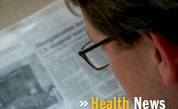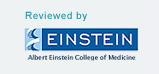 This site complies with the HONcode standard for trustworthy health information:
verify here.