People who believe they may be depressed should not ignore the symptoms. Untreated symptoms raise the odds of full-blown depression.
More >

Follow us
on Twitter.
Become a fan
on Facebook.
Receive updates
via E-mail and SMS: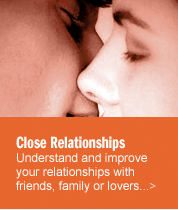 Would you like to ask our staff a question?
>

Join the discussion and leave a comment on this article
>
Epithelial Ovarian Cancer
Dr. Urban is a Resident and Dr. Berek is Professor and Chair, Department of Obstetrics and Gynecology, Stanford University School of Medicine, Stanford, CA.
Ovarian cancer is the most lethal of all cancers that affect only women.
Because it is so rarely discovered before it has reached an advanced stage, it is both difficult to treat and difficult to deal with for patients and their families. Detecting early-stage ovarian cancer has proven to be a challenge that modern technology, even high-tech screening methods, have not been able to meet. The vast majority of ovarian tumors begin in the ovarian epithelium, a type of tissue that forms the surface of the ovaries.
One meta-analysis, however, showed that a period of infertility lasting greater than five years was associated with an increased risk of ovarian cancer.
By the time most women seek treatment for epithelial ovarian cancer, the disease has already reached an advanced stage, despite the fact that they usually have no more than mild, vague symptoms. Upon diagnosis, the usual next step is surgery to remove all visible tumors, followed by chemotherapy. If the disease is particularly advanced, it may be treated with either intravenous (delivered into the blood through an IV) or intraperitoneal (placed directly inside the abdomen) chemotherapy.



Who Gets Epithelial Ovarian Cancer?


A contemporary American woman's lifetime risk of developing ovarian cancer is approximately 1 in 70. In 2008, an estimated 21,650 women will be diagnosed with ovarian cancer and 15,520 will die from the disease.



Menopause

Most epithelial ovarian tumors occur in women who are between 56 and 60 and have experienced the physical and hormonal changes of menopause. Nearly 30% of ovarian masses in women who are past menopause are malignant (cancerous), while only 7% are malignant in women of reproductive age.



Patterns of Fertility

Ovarian cancer is also related to fertility. Early sexual maturity and late menopause both increase a woman's statistical risk of ovarian cancer.



Fertility Drugs, but Not Birth Control

Some have speculated that fertility drugs increase the risk of ovarian cancer, though several studies have found otherwise. One meta-analysis, however, showed that a period of infertility lasting greater than five years was associated with an increased risk of ovarian cancer.









(
3
) Comments have been made
SCH
I believe a lot of the reason this isn't diagnosed early is that too many doctors dismiss women's symptoms. From the attitude that it's "all in their head," to "just give them a designer drug to mask their symptoms," the cause is not looked for. As a woman I can tell you that going to a doctor with seemingly mild, vague symptoms as listed in the article, would result in being sent home with samples of everything from antidepressants to laxatives, and a pat on the head and advice to "not worry about it." I don't see that men usually are so quickly dismissed. And sadly, many female doctors are no better. Until doctors start listening to women, diseases that could be caught earlier are going to escape notice by anyone who can DO anything about it, until it's too late.
Posted Wed, Jul. 28, 2010 at 7:08 pm EDT
CINDY DOLEN
WHAT EPITHELIAL CELL ABNORMALITY LOW GRADE
Posted Mon, Mar. 22, 2010 at 7:14 pm EDT
Sandi Pniauskas
Lynch Syndrome was not mentioned in the article??
Posted Tue, Jan. 5, 2010 at 9:29 am EST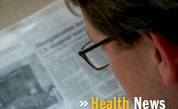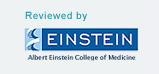 This site complies with the HONcode standard for trustworthy health information:
verify here.