Certain jobs make being a parent even more stressful.
More >

Follow us
on Twitter.
Become a fan
on Facebook.
Receive updates
via E-mail and SMS: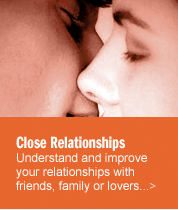 Would you like to ask our staff a question?
>

Join the discussion and leave a comment on this article
>
Tobacco and Women: Trends and Strategies for Quitting
A Few Cautions Regarding NRT
Combinations will add to your nicotine level slightly, but remember, it would be very difficult to reach nicotine blood levels equivalent to heavy chronic smoking, and impossible to achieve the high levels associated with the first few drags on a cigarette. Nicotine does have effects on the body. It can contract blood vessels and increase the heart rate, hence the risks of high blood pressure, heart attack and heart rhythm disturbances if you smoke when you are taking NRT. Even if you don't smoke, you shouldn't overdo it with NRT.
If you have just had a heart attack or have a life threatening cardiac arrhythmia, NRT is not recommended.
There are a few circumstances when nicotine replacement could be harmful. If you have just had a heart attack or have a life threatening cardiac arrhythmia, NRT is not recommended. There is also a concern about NRT in pregnancy. It is hard to imagine anything worse for a developing fetus than tobacco smoke with its carbon monoxide and noxious chemicals. It is certainly harmful. Women who smoke throughout pregnancy run a higher risk of having a low birth weight or premature baby. The baby is also at higher risk for Sudden Infant Death Syndrome (SIDS). If, even with this information, a woman is having great difficulty quitting, I personally would have little hesitation about using NRT to help her quit.



The standard recommendation is to start with one Zyban® a day for three days, then add a second dose eight or more hours later. The main side effects of Zyban® are dry mouth, tremor (shakiness) and insomnia (difficulty sleeping). As the TV commercials warn, you should not take Zyban® if you have a seizure disorder or a risk of seizure. This includes known seizure patients on medication, those people with a history of head injury and people who drink three or more alcoholic beverages a day. People who have an eating disorder, anorexia nervosa or bulimia, were noted to have a higher risk or seizures when placed on bupropion, and, therefore, should not take Zyban®.

Some notes about the side effects of Zyban®: If you are small and skinny, you may need only one pill a day. If you have problems with insomnia, take the second dose earlier in the day. Be sure the second dose is at least eight hours after the first dose. The risk of seizure is related to dose. The formula of Zyban® is meant to last eight hours. If you take your second dose less than eight hours after the first dose, you run the risk of having too high a blood level. Zyban® is Wellbutrin® is bupropion. If you are taking Wellbutrin®, you cannot add Zyban®. You are already on it!!



Quitting Smoking and Chronic Medication

When you quit smoking, your metabolism changes. Your body may eliminate some drugs faster and some drugs slower than it did when you were smoking. Your medication may have a weaker or stronger effect. Review with your doctor all the drugs you are taking on an ongoing basis and be particularly sensitive to any changes in their effects when you quit smoking. The doses may need to be adjusted.

It may take several tries before you succeed in quitting. Prepare yourself and look at each quit as a learning experience. Quit again as fast as you can. You have a better chance of succeeding.
Every smoker is unique and needs different solutions. Examine your own habit closely and put together your own program.
There are many techniques and medications to help you. You have the information. Pick out what appeals to you and try it.
Millions of women and men have quit smoking. You can too!!
December 15, 1999

(
1
) Comment has been made
gene
I can see why there are no comments. By the time you get through clicking through 6 pages, you're exhausted!
Posted Tue, Mar. 5, 2013 at 5:25 pm EST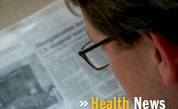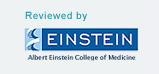 This site complies with the HONcode standard for trustworthy health information:
verify here.