fat is associated with an increased risk of heart problems and diabetes.
More >

Follow us
on Twitter.
Become a fan
on Facebook.
Receive updates
via E-mail and SMS: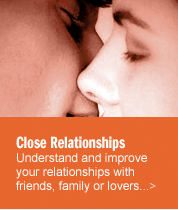 Would you like to ask our staff a question?
>

Join the discussion and leave a comment on this article
>
Tobacco and Women: Trends and Strategies for Quitting
Nicotine Replacement Therapy — Making It Work
Who is most likely to succeed with NRT? A daily smoker of 10 or more cigarettes per day. This type of smoker has a constant baseline blood level of nicotine. When nicotine is removed, the body has to adjust to a milieu with no nicotine. While that is happening, withdrawal symptoms occur. Intermittent, light or occasional smokers do not tend to have a baseline blood nicotine level, so medication aimed at easing physical nicotine withdrawal is unlikely to be effective.

With all forms of NRT, smoking must cease completely when using the NRT. Setting a quit date is key. You have to QUIT. This helps you do it. There must be absolutely no smoking when taking any form of nicotine replacement therapy. Some people who have cheated have experienced a severe sudden rise of their blood pressure and heart attacks.



Using the Different Forms of NRT


There are four kinds available:
Nicoderm® 21mg, 14mg, 7mg, 24 hr patch — OTC
Nicotrol® 15mg, 16 hr patch — OTC
Habitrol® 21mg, 14mg, 7mg, 24 hr patch — prescription
ProStep® 22mg, 11mg, 24 hr patch — prescription


The nicotine patch contains a nicotine compound that is absorbed into the body through the skin. It is applied in the morning and removed the following morning or before bedtime.

Some quitters complain of vivid dreams while wearing the patch at night. So removing it at bedtime is recommended, even with the so-called 24-hour patch. The other side effect is skin rash at the site of application. Moving the patch to a different area every day of the week may solve this problem.

Most patch-users are pleased with the effect of the patch. Many tell me that they applied it and simply forgot about it and also forgot to smoke. "If I'd known it would be so easy, I would have done it years ago," is a common comment.

Some patch types come in three strengths (Nicoderm® and Habitrol®). Smoking a pack or more a day requires the top strength. Stay on that one as long as you need it (say, six weeks) to be thoroughly out of the habit. Then work out a taper schedule. Don't get cocky. Take your time. It usually takes about three months. The Nicotrol® patch is meant to be used 16 hrs and taken off at bedtime. It is now recommended for six weeks. Six weeks without smoking is very good, but remember you are not "home free," especially during the first three months. You can use other NRT products or lower strength patches to keep you on track.











(
1
) Comment has been made
gene
I can see why there are no comments. By the time you get through clicking through 6 pages, you're exhausted!
Posted Tue, Mar. 5, 2013 at 5:25 pm EST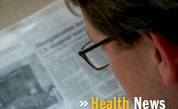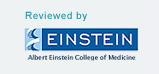 This site complies with the HONcode standard for trustworthy health information:
verify here.