Successful carotid artery surgery can reduce the risk of stroke.
More >

Follow us
on Twitter.
Become a fan
on Facebook.
Receive updates
via E-mail and SMS: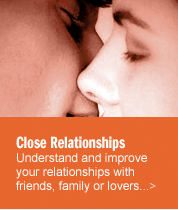 Would you like to ask our staff a question?
>

Join the discussion and leave a comment on this article
>
Tobacco and Women: Trends and Strategies for Quitting
Do Women and Men Smokers Differ?
More than men, women tend to medicate depression with smoking, use cigarettes to control their weight and their anger. However, this is not to say that men don't use cigarettes for these reasons as well.

Smoking is more common in men and women with major depression and depression is twice as common in women. It is believed that nicotine is the main drug producing the mood elevating effect, but there may be others in tobacco smoke with similar effects. It is not surprising that the latest therapy for smoking cessation is an antidepressant medicine, burproprion.

Women use smoking to control anger. Despite all the years of feminism, expression of anger by women remains socially unacceptable. Smoking is private and controllable and gives the appearance of relieving stress. Yet, it is possible that smoking, itself, may maintain stress for an established smoker is in a constant state of nicotine withdrawal, which can only be relieved by smoking.

Ever since the advertising genius Edward Bernays thought up the motto, "Reach for a Lucky instead of a Sweet," tobacco advertising has strongly emphasized the pro-metabolic effects of nicotine. A 10% increase in metabolic rate occurs in a moderate smoker and, unless allowances are made for that at the time of cessation, weight gain will occur. More women are "supergainers" (25 lbs or more) than men.3 If you try to quit, you need to be prepared for the inevitable weight gain. Have low calorie snacks, like carrot and celery sticks, always available. A graded exercise program can be started. Women over 40 should have a cardiac stress test, particularly if they have other (in addition to smoking) coronary heart disease risk factors (i.e., family history, high blood pressure, high cholesterol or diabetes). "Weight" is not necessarily equated with fat. Weight gain from an exercise program may be from muscle -- more metabolically active than fat -- which will raise your metabolic rate.



How to Quit Smoking

Most smokers want to quit. Or, perhaps more accurately, they will say they wish they didn't smoke. Most regret they ever started. It is upsetting for people to find out that the youthful boast, "I can quit anytime," simply isn't true. Nicotine is addictive. The psychological habit of reaching for a cigarette at times of tension, stress, anger, or depression is powerful. The use of the cigarette as a social crutch, or as a signal to concentrate on a task, is a hard habit to break. That is why it takes three or four (or more) strong efforts to quit before long-term success is achieved.

There are now four types of Nicotine Replacement Therapy (NRT) and one antidepressant approved for smoking cessation. These treatments have different characteristics that can translate into specific advantages for individual smokers.











(
1
) Comment has been made
gene
I can see why there are no comments. By the time you get through clicking through 6 pages, you're exhausted!
Posted Tue, Mar. 5, 2013 at 5:25 pm EST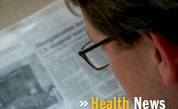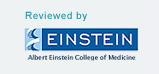 This site complies with the HONcode standard for trustworthy health information:
verify here.