Limiting salt by even a half-teaspoon a day could have a significant impact.
More >

Follow us
on Twitter.
Become a fan
on Facebook.
Receive updates
via E-mail and SMS: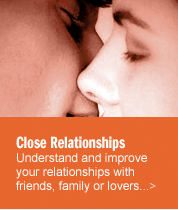 Would you like to ask our staff a question?
>

Join the discussion and leave a comment on this article
>
Sports-Related Concussions: Risks and Recovery
For football and soccer players all over the country, the end of summer means that the long-awaited fall sports season can finally get under way.

Unfortunately, fall is also the season for sports-related concussion.

A concussion is a traumatic injury to the brain, which in sports typically occurs when an athlete's head collides with another player or with the ground. Symptoms of a concussion vary, but can include loss of consciousness, temporary amnesia, headache, dizziness, confusion, and nausea.
Often called 'mild traumatic brain injury,' concussion is anything but that.
Concussions account for up to 8.9% of all high school athletic injuries and 6% of all college athletic injuries, with the highest incidences seen in football, soccer and ice hockey. Although the incidence of concussion is relatively low, the consequences-which are thought to include long-term depression and cognitive impairment-can be more devastating than any other sports injury.

Often called "mild traumatic brain injury," concussion is anything but that. "When an injury can alter a person's life, it's not a minimal injury. It's not a mild injury," said Robert Cantu, MD, chief of neurosurgery service, chairman of the department of surgery, and director of sports medicine service at Emerson Hospital in Concord, MA, who has been a pioneer in developing concussion grading criteria and return-to-play guidelines following concussion.

Only in the last decade — as professional athletes like former New England Patriots linebacker Ted Johnson have brought the issue into the public spotlight — have researchers really begun to study the mechanisms that contribute to concussion and how they can be minimized or prevented, and to date they have been slow to identify conclusive answers to many of the underlying questions.

"The risk factors are poorly defined in adults, and even less well-defined in children and adolescents," said Brian Benson, MD, MSc, a sports medicine physician at the University of Calgary.

One thing that is known, however, is that the most serious effects of concussion stem from what is called "second impact syndrome," in which an athlete suffers a second concussion while the brain is still recovering from the first one. That means athletes can help themselves by learning to recognize the symptoms of concussion and, just as important, knowing when it's safe to return to play.



The Myths and the Facts

A common misconception among athletes is that the greatest risk of concussion comes from the hardest hits. In fact, researchers have found that the magnitude of impact has no relationship to concussion symptoms, meaning that a seemingly unremarkable collision can be as damaging as one that makes the highlight reel. An exception, however, is that the impact associated with heading a soccer ball has not been linked to concussion symptoms, in part because the impact is low in magnitude and because the soccer player's body is fully prepared for that low-level impact when it occurs.

"You can't just look at a particular hit on the field and say, there's a concussion," said Mark Lovell, PhD, division head and director of the sports medicine concussion program at the University of Pittsburgh Medical Center. "We see these horrendous collision sometimes that for some reason don't result in a concussion. On the other hand, on any given Sunday — or Saturday, or Friday night — you'll see a collision that looks to be quite minimal and yet the athlete will have concussion symptoms. There are no set rules."

Another popular myth is that an athlete cannot suffer a concussion without being knocked unconscious. Although loss of consciousness (LOC) is one symptom of a concussion, it is only one, does not always occur, and has not been shown to be a measure of concussion severity.



Rules for Return to Play

As a general rule, to avoid the increased risks involved with "second impact syndrome," athletes should stay off the playing field until they are symptom-free both during exercise and at rest (which includes being able to focus in class), as recommended by a 2004 consensus statement.10 Guidelines developed and revised by Cantu state that athletes with mild (no LOC; post-traumatic amnesia (PTA) or symptoms lasting less than 30 minutes) or moderate (LOC less than one minute, PTA or symptoms between 30 minutes and 24 hours) first-episode concussions be asymptomatic for one week before returning to play 11. Those with severe concussions (LOC of more than one minute or PTA for more than 24 hours; symptoms lasting longer than seven days) should wait at least one month before returning to play, according to Cantu, and then only if they have been asymptomatic for one week. Cantu's guidelines are stricter for repeat concussions, recommending termination of the season following a second severe concussion or a third mild or moderate concussion.











No comments have been made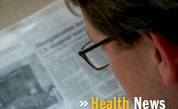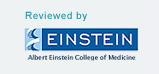 This site complies with the HONcode standard for trustworthy health information:
verify here.