Smokers over 60 have an 83% increased risk of death.
More >

Follow us
on Twitter.
Become a fan
on Facebook.
Receive updates
via E-mail and SMS: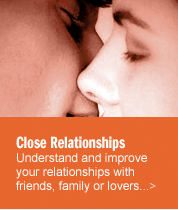 Would you like to ask our staff a question?
>

Join the discussion and leave a comment on this article
>
Losing Sleep: the Causes and Effects of Sleep Deprivation
Dr. Goel is Research Assistant Professor of Psychology in Psychiatry and Dr. Dinges is Professor of Psychology in Psychiatry, Division of Sleep and Chronobiology, Department of Psychiatry, and Center for Sleep and Respiratory Neurobiology, University of Pennsylvania School of Medicine, Philadelphia, PA.
Sleep is not the simple thing it appears to be.

Most of us think that sleep is simply restorative: we go about our day, become tired and then fall asleep at night, during which we recover our energies for the coming day, similar to a battery being recharged.

In fact, sleep is far more complex. Sleep is regulated by two different systems — the circadian (24-hour) system and the sleep-wake system — which, together, determine alertness, performance and the timing of sleep.



Circadian Rhythms and Sleep-Wake Cycles

The circadian system is controlled by an internal biological mechanism called the circadian pacemaker. Located in the brain above the optic chiasm, the circadian pacemaker is responsible for the fact that in a normal 24-hour cycle, we will sleep at night and performance and alertness will reach low points between 3:00 AM and 5:00 AM — a time when almost all of us, even confirmed night owls, tend to be asleep — and between 3:00 PM and 5:00 PM — classic siesta time in many cultures.

We experience these low points in performance and body temperature, along with a decline in arousal, alertness and motivation, as fatigue. As part of the sleep/wake system, the sleep drive is primarily responsible for the timing of sleep. The drive to sleep reaches its lowest point in the morning, at awakening, but as the day progresses the drive to sleep increases. Once we fall asleep, the sleep drive gradually decreases until we wake up.
The circadian pacemaker is responsible for the fact that in a normal 24-hour cycle, we will sleep at night and performance and alertness will reach low points between 3:00 AM and 5:00 AM...
Fatigue, alertness and performance levels are influenced by factors other than our internal circadian rhythms and sleep drive; they are affected by external factors such as the light/dark cycle, social interaction and work demands. Although the inherent rhythm of the circadian pacemaker is actually about 24.2 hours, the light/dark cycle entrains circadian rhythms to adopt a 24-hour day.

Light dramatically affects circadian rhythms, bringing them into to a stable relationship with the sleep/wake cycle. Light is also able to adjust circadian rhythms to an earlier or later time within the biological day. Aging causes changes in the regulation of circadian rhythms which disrupt sleeping patterns and impair alertness and performance.











(
2
) Comments have been made
Lisa Sanborn
My 17 year old swears he can down a large coke before bed and sleep just fine. Thank you for specifically stating that the effects of caffeine are felt in the morning, which is why he can't WAKE UP well! I am printing this article for him!
Posted Fri, Jan. 18, 2013 at 2:57 pm EST
suzanne richardson
Have you published a book based on the results of your research? This is a major issue in caregivers lives as we approach the age when Baby Boomers develop dementia- related issues and choose to be cared for at home. If not, it would be of great service to this population to address this facet of your research. If you have done so already, thank you, and could you please provide this resource.
Posted Tue, Mar. 22, 2011 at 2:30 pm EDT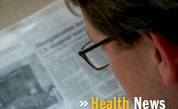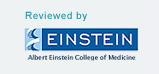 This site complies with the HONcode standard for trustworthy health information:
verify here.