Using acetaminophen to prevent a fever after your child has had a vaccine may end up reducing the effectiveness of the vaccine.
More >

Follow us
on Twitter.
Become a fan
on Facebook.
Receive updates
via E-mail and SMS: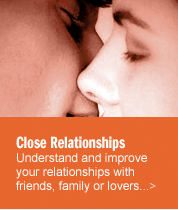 Would you like to ask our staff a question?
>

Join the discussion and leave a comment on this article
>

The Treatment of Insomnia: New Developments
Dr. Krystal is the Director, Insomnia and Sleep Research Program, and Associate Professor with Tenure in Psychiatry and Behavioral Sciences, Duke University School of Medicine.
People tend to use the word insomnia casually, but insomnia is more than just occasional tossing and turning in bed. It is a debilitating, often chronic illness. To be diagnosed with true insomnia, you must have a problem falling asleep, staying asleep or getting enough rest from sleep that interferes with work or other everyday tasks. People with insomnia often find it difficult simply to get through the day.
Six of the ten most frequently prescribed insomnia drugs have never actually been studied for this use; the most frequently administered drug has been the subject of a single study, which, incidentally, suggested that it did not work.
A Common Problem That Is Little-Researched

Today, a surprising 10-20% of the U. S. population suffer from insomnia. Yet despite how common it is, many people with insomnia go untreated, and many commonly-used treatments are either not effective or not backed by scientific research. A quick look at the most common drug treatments given for insomnia in the U.S. in the year 2002 underscores this point. (See Figure 1). Six of the ten most frequently prescribed insomnia drugs have never actually been studied for this use; the most frequently administered drug has been the subject of a single study, which, incidentally, suggested that it did not work.



Figure 1.

Studies of Insomnia Prescriptions in 2002.

Figure 1 shows that a drug that was prescribed 2.75 million times in 2002 had been studied only once; between 0.5 and 1 million prescriptions of two other drugs were written without any study having been carried out; between 0.25 and 0.5 million prescriptions were written for three others, also without a single study supporting their use for insomnia.

For many years, there was very little research on insomnia. Recently, however, this has begun to change. A number of new studies are providing important new information that may lead to new and better weapons in the battle against insomnia.

Who Should Receive Treatment for Insomnia?

Here are the basics regarding the state of our current understanding of insomnia and its treatment:
Chronic insomnia interferes with the ability to work and to perform ordinary daily tasks.
Insomnia needs to be treated directly, even when it co-exists with serious medical and psychiatric conditions.
There are effective non-drug therapies.
Treating insomnia along with a related psychiatric or medical condition is not only possible, but can even improve the related condition.
| | |
| --- | --- |
| | |
(
2
) Comments have been made
Cirill
I am searching information about experemental progamms of treatment of long-term chronic insomnia. If your are not interested in research volunteers, please, give me links to organisatons that may need. Here are some details, if you are interested in my case I can send additional information. I was diagnosed and treated PTSD and depression. Then suddenly completely lost ability to sleep (quite sure had not had sleep 7 days or more), then because of medication (100 mg Clozapine and 1-2 mg of Phenazepam (benzodiazepine) before sleep and neuroleptics during day) low-quality sleep had been restored. Then after over of gospitalisation was a period of evaluation of sleep quality and decrease of dosage of prescribed drugs. But recently situation have became worsen (drugs dosage increased and quality of sleep dropped, several night arousals became frequent and duration of sleep decreased to 6 hours (last 2-3 month). Of course, my general condition became worse. Adverse effects of drugs have became apparent. Since beginning of insomnia (approximately 3 years ago) havent had no one day to feel get enough of sleep. In Russia are no really centers for treatment and research on insomnia, so I am very interested in yours.
Posted Tue, Nov. 25, 2014 at 7:07 am EST
sally B.
I have had insomnia in difrent times in my life. As a teen and then in my 30's. I took thorazine a tranquilizer for 12 years. Recently the doctor refused to order it. Some nights i sleep and others i think i'm too anxious to sleep. I know this sleeplessness is from depression, anxiety.
Posted Sun, Jan. 31, 2010 at 1:58 pm EST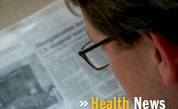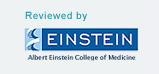 This site complies with the HONcode standard for trustworthy health information:
verify here.