Good Health to Diet For: Blood Pressure and Nutrition
Following the Dash Diet

The DASH eating plan shown below is based on 2,000 calories a day. The number of daily servings in a food group may vary from those listed depending on your caloric needs.
Use this chart to help you plan your menus or take it with you when you go to the store.
Food Group
Daily Servings
(except as noted)
Serving Sizes
Examples
and Notes
Significance of Each Food Group to DASH Eating Plan
Grains & grain products
7-8
1 slice bread
1 cup dry cereal*
1/2 cup cooked rice, pasta, cereal
whole wheat bread, English muffin, pita bread, bagel, cereals, grits, oatmeal, crackers, unsalted pretzels and popcorn
major sources of energy and fiber
Vegetables
4-5
1 cup raw leafy vegetable
1/2 cup cooked vegetable
6 oz vegetable juice
tomatoes, potatoes, carrots, green peas, squash, broccoli, turnip greens, collards, kale, spinach, artichokes, green beans, lima beans, sweet potatoes
rich sources of potassium, magnesium, and fiber
Fruits
4-5
6 oz fruit juice
1 medium fruit
1/4 cup dried fruit
1/2 cup fresh, frozen or canned fruit
apricots, bananas, dates, grapes, oranges, orange juice, grapefruit, grapefruit juice, mangoes, melons, peaches, pineapples, prunes, raisins, strawberries, tangerines
important sources of potassium, magnesium, and fiber
Lowfat or fat free dairy foods
2 or less
3 oz cooked meats, poultry, or fish
select only lean; trim away visible fats; broil, roast, or oil, instead of frying; remove skin from poultry
rich sources of protein and magnesium
Nuts, seeds, and dry beans
4-5 per week
1/3 cup or 1 1/2 oz nuts
2 Tbsp or 1/2 oz seeds
1/2 cup cooked dry beans
almonds, filberts, mixed nuts, peanuts, walnuts, sunflower seeds, kidney beans, lentils and peas
rich sources of energy, magnesium, potassium, protein, and fiber
Fats & oils**
2-3
1 tsp soft margarine
1 Tbsp lowfat mayonnaise
2 Tbsp light salad dressing
1 tsp vegetable oil
soft margarine, lowfat mayonnaise, light salad dressing, vegetable oil (such as olive, corn, canola or safflower)
besides fats added to foods, remember to choose foods that contain less fat
Sweets
5 per week
1 Tbsp sugar
1 Tbsp jelly or jam
1/2 oz jelly beans
8 oz lemonade
maple syrup, sugar, jelly, jam, fruit-flavored gelatin, jelly beans, hard candy, fruit punch, sorbet, ices
sweets should be low in fat

* serving sizes vary between 1/2-11/4 cups. Check the product's nutrition label.
** fat content changes serving counts for fats and oils: For example, 1 Tbsp of regular salad dressing equals 1 serving; 1 Tbsp of lowfat dressing equals 1/2 serving; 1 Tbsp of a fat free dressing equals 0 servings.

Reprinted from NHLBI, NIH Publication no. 98-4082; Sept 1998.
Getting Started

It's easy to adopt the DASH eating diet. Here are some ways to get started:
Change gradually.
If you now eat one or two vegetables a day, add a serving at lunch and another at dinner.
If you don't eat fruit now or have only juice at breakfast, add a serving to your meals or have it as a snack.
Use only half the butter, margarine, or salad dressing you do now.
Try lowfat or fat free condiments, such as fat free salad dressings.
Gradually increase dairy products to three servings per day. For example, drink milk with lunch or dinner, instead of soda, alcohol, or sugar-sweetened tea. Choose lowfat (1 percent) or fat free (skim) dairy products to reduce total fat intake.
Treat meat as one part of the whole meal, instead of the focus.

Buy less meat. If it's not there, you won't eat it.
Limit meat to 6 ounces a day (two servings) -- all that's needed. Three to four ounces is about the size of a deck of cards.
If you now eat large portions of meat, cut them back gradually -- a half or a third at each meal.
Include two or more vegetarian-style (meatless) meals each week.
Increase servings of vegetables, rice, pasta, and dry beans in meals. Try casseroles and pasta, and stir-fry dishes, having less meat and more vegetables, grains, and dry beans.
Use fruits or lowfat foods as desserts and snacks.

Fruits and lowfat foods offer great taste and variety. Use fruits canned in their own juice. Fresh fruits require little or no preparation. Dried fruits are easy to carry with you.
Try these snack ideas: unsalted pretzels or nuts mixed with raisins; graham crackers; lowfat and fat free yogurt and frozen yogurt; plain popcorn with no salt or butter added; and raw vegetables.
Sample Menus from the DASH Diet
Here are two sample menus from the DASH eating plan. The menus are based on 2,000 calories a day -- serving sizes should be increased or decreased for other caloric levels. Also, to ease the calculations, some of the serving sizes have been rounded off.
FOOD
AMOUNT
SERVINGS PROVIDED
Grains
Vegetables
Fruits
Dairy foods
Meat, poultry,
& fish
Nuts, seeds,
& dry beans
Fats and oils
Sweets
Breakfast
apple juice
1 cup
11/2
bran cereal; ready-to-eat
2/3 cup
1
raisins
2 Tbsp
1/2
fat free milk
1 cup
1
whole wheat bread
1 slice
1
soft margarine
11/2 tsp
11/2
Lunch
chicken sandwich:
chicken breast, no skin
3 oz
1
American cheese, reduced fat
2 slices (11/2 oz)
1
loose leaf lettuce
2 large leaves
1/2
tomato
2 slices (1/4" thick)
1/2
light mayonnaise
1 Tbsp
1
whole wheat bread
2 slices
2
apple
1 medium
1
Dinner
vegetarian spaghetti sauce
3/4 cup
11/2
spaghetti
1 cup
2
Parmesan cheese
4 Tbsp
1
green beans
1/2 cup
1
spinach salad:
spinach, raw
1 cup
1
mushrooms, raw
1/4 cup
1/4 cup
croutons
2 Tbsp
1/4 cup
Italian dressing, lowfat
2 Tbsp
1
dinner roll
1 medium
1
frozen yogurt, lowfat
1/2 cup
1/2
Snack
orange juice
1 cup
11/2
banana
1 large
11/2
TOTALS
71/4
43/4
6
31/2
1
0
31/2
0
Per Day:
Calories
1,995mg
Magnesium
458 mg
Total Fat
50 gm
Potassium
4,254 mg
Saturated Fat
15 gm
Calcium
1,384 mg
Cholesterol
124 mg
Sodium
3,127 mg
FOOD
AMOUNT
SERVINGS PROVIDED
Grains
Vegetables
Fruits
Dairy foods
Meat, poultry,
& fish
Nuts, seeds,
& dry beans
Fats and oils
Sweets
Breakfast
orange juice
1 cup
11/2
yogurt, fat free
1 cup
1
fruit granola bars, lowfat
2
2
fat free milk
1 cup
1
banana
1 small
1/2
Lunch
turkey sandwich:
turkey breast
3 oz
1
loose leaf lettuce
1 leaf
1/4
tomato
2 slices (1/4" thick)
1/2
light mayonnaise
1 Tbsp
1
whole wheat bread
2 slices
2
carrots
7 sticks
1/4
orange, fresh
1 medium
1
Dinner
spicy baked fish
3 oz
1
brown rice
1 cup
2
spinach, cooked
1 cup
2
zucchini, cooked
1/2 cup
1
dinner roll
1 medium
1
soft margarine
2 tsp
2
fat free milk
1/2 cup
1/2
melon balls
1 cup
2
Snacks
peanuts
1/4 cup (1 oz)
3/4
apricots, dried
1/3 cup (11/2 oz)
11/2
TOTALS
7
4
61/2
21/2
2
3/4
33/4
0
Per Day:
Calories
2,028 mg
Magnesium
575 mg
Total Fat
51 gm
Potassium
5,265 mg
Saturated Fat
9 gm
Calcium
1,364 mg
Cholesterol
115 mg
Sodium
2,411 mg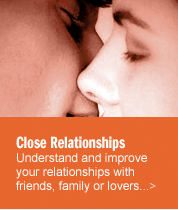 Would you like to ask our staff a question?
>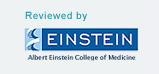 This site complies with the HONcode standard for trustworthy health information:
verify here.