Having a positive outlook has been associated with improved cardiovascular health and recovery. It's about healthy behaviors.
More >

Follow us
on Twitter.
Become a fan
on Facebook.
Receive updates
via E-mail and SMS: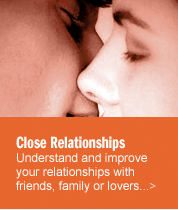 Would you like to ask our staff a question?
>

Join the discussion and leave a comment on this article
>
Carbon Monoxide Poisoning
What to Look For: Signs and Symptoms
If you know what to look for, you can see early symptoms of CO poisoning. Headache, nausea and dizziness are early signs. Because these symptoms are shared by so many common conditions, the diagnosis and identification of CO poisoning is often overlooked by victims, who may take a pain killer rather than opening windows or going out into the fresh air. A tip-off that the headache you are having is related to CO exposure is that it subsides when you go outside. Often these headaches occur in the morning when people wake up from a night of sleeping in an over-insulated home (which has little fresh air) with woodstove or heater produced CO pollution. Victims commonly have increased heart rates and rapid breathing; blood pressure is variable. In some cases, heart attack and even cardiac arrest can occur.A rare symptom is red coloration and skin blisters, particularly when victims have been laying comatose for a period of time.



Testing for CO Poisoning

Doctors typically measure the patient's levels of carboxyhemoglobin (COHb) to confirm the diagnosis of CO exposure.

EKGs and plasma screens are also done, both because of the risk of circulatory system damage from CO and in light of the fact that those who suffer an acute cardiac injury from CO poisoning have an increased risk for cardiovascular-related death in the following 10 years. A chest X-ray also should be part of the ER evaluation, especially in cases of smoke inhalation.
A tip-off that the headache you are having is related to CO exposure is that it subsides when you go outside.
Some studies have reported a correlation between blood COHb levels and symptoms of headache and dizziness among victims with relatively low COHb levels on the order of 2 to 10%. Unfortunately, no reliable correlation exists between COHb level and more severe symptoms. The lack of objective measures for establishing the severity of CO poisoning complicates diagnosis and treatment. While there is evidence showing brain abnormalities following CO poisoning, unless there is evidence of an intracranial bleed, neuroimaging is not likely to help with evaluation of the CO poisoning victim.



Treating CO Poisoning


The first step in treating someone who is suffering from CO poisoning is to clear the victim's airway, get them breathing and give the person pure oxygen. Oxygen supplementation is the cornerstone of treatment for CO poisoning. Oxygen inhalation will hasten the separation of CO from hemoglobin, as well as bring vital oxygen to starving bodily tissues. There is a consensus among research studies that the average amount of time it takes a victim to rid their body of COHb while breathing air is around 320 minutes (5.5 hours), but measured times in individuals vary from 128 to 409 minutes. In victims breathing 100% high-flow oxygen through a mask, the average time is approximately two hours — 113 minutes, with individual times ranging from 27 to 464 minutes.

Hyperbaric oxygen therapy (HBOT) is the only treatment shown to improve outcome in severe CO poisoning. There are several mechanisms of action. It will speed up the replacement of COHb by oxygen. The time it takes to get rid of excess COHb decreases to approximately 23 minutes when breathing pure oxygen in a hyperbaric chamber. However, animal studies indicate that the benefits of HBOT are probably not based on quicker "flushing out" of COHb.

Even without oxygen treatment, HBOT alone has been proven to counteract several of the damaging effects of CO poisoning. For example, animals poisoned with CO and treated with HBOT alone have been found to have more rapid cardiovascular recovery, lower mortality and lower chances of long-term immune-related neurological problems.



Summary

CO poisoning is only partly the result of oxygen starvation from the binding of CO and hemoglobin. CO has several other damaging effects on the body, and these other effects are even more important than oxygen deprivation because they cause most of the long-term health problems suffered by CO poisoning victims. CO threatens life by causing heart failure. Neurological injuries arise from an interplay of oxygen deprivation, vascular damage, and neurological injuries.

The autoimmune events that evolve in the days and weeks following CO poisoning can be avoided by prompt intervention. There are a number of theoretical treatments that might benefit CO victims, but the only treatment known to be safe and effective right now is hyperbaric oxygen. It is also clear that the best intervention is education, in order to prevent CO poisoning before it occurs.
August 1, 2007

(
3
) Comments have been made
shashi kant
nicely written article
Posted Tue, Feb. 3, 2015 at 8:11 pm EST
sharin hewitt
This was extremely important information I rec`d thanks
Posted Sat, Dec. 6, 2014 at 3:57 am EST
Mason David
This was helpful to me.
Posted Wed, Mar. 26, 2014 at 5:58 am EDT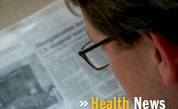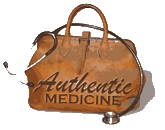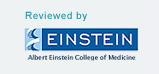 This site complies with the HONcode standard for trustworthy health information:
verify here.