The hormonal changes surrounding ovulation are often intense.
More >

Follow us
on Twitter.
Become a fan
on Facebook.
Receive updates
via E-mail and SMS: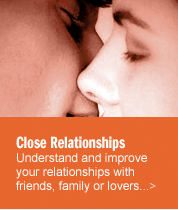 Would you like to ask our staff a question?
>

Join the discussion and leave a comment on this article
>
Folate: New and Exciting Clinical Implications of an Old Vitamin
The B vitamin, folate, has certainly come a long way in the 50 years since it was first identified and synthesized in the 1940s.

Initially, it was merely thought to serve a hemopoietic function, that is, was necessary for adequate production of blood cells and blood elements. Today, however, folate is used to prevent certain birth defects and its efficiency in preventing particular cancers and cardiovascular diseases is being explored.

Even in the decade after it was first identified, this hemopoietic function of folate was exploited for the development of the initial chemotherapeutic cancer agents. In 1949, Dr. Sidney Farber of Boston reported that a chemical compound that was nearly identical to folate (differing only by two atoms) was a potent antagonist of the vitamin and, thereby, could profoundly inhibit activity of the bone marrow.

This compound, which we now call methotrexate, proved to be the first effective cancer chemotherapeutic agent and was used to treat childhood leukemia. Today, methotrexate continues to be one of the most widely prescribed cancer chemotherapeutic agents.

Early on, researchers exploited folate metabolism in the hopes of destroying disease-causing bacteria. The original antibiotics, the sulfonamides, are entirely based on their ability to inhibit folate synthesis in bacteria. Their efficacy was first identified in the 1930s before folate had been isolated: a Nobel Prize was awarded in 1939 for the discovery of sulfonamide antibiotics. It was not until the 1940s that scientists recognized that the means by which sulfonamide drugs kill undesirable bacteria is by inhibiting a chemical reaction in bacteria in which folate is synthesized.

In the last decade, newer insights and uses of folate metabolism have appeared.



Folate and Birth Defects


Folate can help prevent congenital neural tube defects, namely spina bifida and anencephaly. As early as the 1950s, scientists observed that women delivering babies with these neural tube defects had lower than usual dietary intakes of certain vitamins as well as depressed vitamin levels in their blood. Results from four prospective intervention trials emerged over the past several years, each of which demonstrated, in a very compelling fashion, that higher intakes of folate during the first six weeks of pregnancy could lower the incidence of this birth defect by approximately 80%.
Folate can help prevent congenital neural tube defects, namely spina bifida and anencephaly.
Two qualifications: first, the folate must be taken at the time of conception, which is frequently a period of time women are not yet aware that they are pregnant; second, we're not certain what dose of folate is necessary to convey protection against neural defects. Nevertheless, observational studies suggest that 400 ug/day is sufficient to see some benefit. Now, this level is important because the present RDA for women in the United States is only a 180 ug and the mean dietary intake of folate by women in the United States approximates the lower value as opposed to the desirable value.

As of January 1998, all uncooked cereal grain products in the United States were fortified at a concentration of 140 ug of folate per 100 g of grain as a result of this compelling body of studies. It is estimated that this will increase the daily intake of folate by women who habitually ingest low amounts of dietary folate by about 100 ug a day.











No comments have been made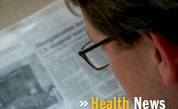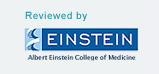 This site complies with the HONcode standard for trustworthy health information:
verify here.