Saturated fats worsen the symptoms of osteoarthritis, but omega-3 fats seem to help.
More >

Follow us
on Twitter.
Become a fan
on Facebook.
Receive updates
via E-mail and SMS: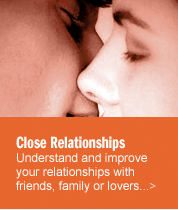 Would you like to ask our staff a question?
>

Join the discussion and leave a comment on this article
>
Exercise, Nutrition and Health
Exercise and Osteoporosis
Can you tell us about the role of exercise in fighting osteoporosis?

Much of my research has focused on osteoporosis, or loss of bone density, which causes the bones to become brittle. Most women experience osteoporosis as they age. A couple of years ago, we did a study of women, not on estrogen replacement therapy, between the ages of 50 and 70.5 Half of the women did strength training in our laboratory for two days a week for one year and half went about their normal activities. All of the women had been quite inactive. After one year, the women on strength training were 75 percent stronger. They gained an average of three pounds of skeletal muscle and lost three pounds of body fat. Their balance improved by 14 percent and their bone density increased by about one percent in the spine and the hip. The women in the control group, however, experienced the normal age-related declines in bone density of about two to 2.5 percent in the spine and the hip.

One of the most exciting findings of this study was that the women who did strength training actually became more physically active in their everyday lives and even took up new activities. They were gardening more and walking more; they went canoeing and ballroom dancing on the weekend. This was really encouraging.

The finding that strength training reversed age-related losses in bone density is important because fractures are a big problem for older people. Strength training also gave these women much better balance and increased muscle mass, both of which reduced their risk of having a fall, as well as making them less likely to suffer a fracture if they did fall.



Exercise and Rheumatoid Arthritis

In the past, most patients with rheumatoid arthritis (RA) were told to rest and take it easy; if they wanted to exercise, they were told to limit their range of motion and avoid bearing weight, for example, by swimming or exercising in a pool. It is true that people with RA often have difficulty walking and bearing their full weight. We have found in our lab, however, that strengthening exercises even help RA sufferers. In fact, strengthening exercises are particularly good for these individuals because chronic inflammation causes them to lose muscle mass and other lean tissue. And medications that treat RA, such as corticosteroids, can cause further bone and muscle loss.

In a study done by the chief of our laboratory, Ronenn Roubenoff, M.D., people with RA undertook programs of strength training with impressive results. They felt less pain, gained flexibilty, and became stronger. The bottom line is that strength training has a wide range of benefits. As with the women I talked about earlier, the RA patients became more physically active in their daily lives.

October 1, 1999











No comments have been made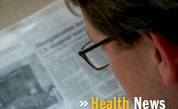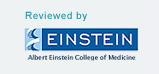 This site complies with the HONcode standard for trustworthy health information:
verify here.