Kids today are slower and less aerobically fit than their parents were. It's a global problem.
More >

Follow us
on Twitter.
Become a fan
on Facebook.
Receive updates
via E-mail and SMS: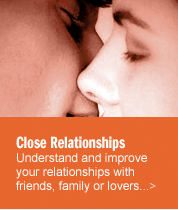 Would you like to ask our staff a question?
>

Join the discussion and leave a comment on this article
>
Exercise, Nutrition and Health
Diet and Exercise
Should you change your diet when you are exercising? Is a combination of diet and exercise better than exercise alone?

Everybody should have a healthy diet whether or not they are exercising. We all need to eat more fruits and vegetables and less animal fat, and limit our total fat intake to 30% of total calories. There is nothing different about the ideal diet for a person in an exercise program. One thing that does change, however, is that when people do exercise, research shows that they will eat more to make up for the extra energy they are burning up. This means that with exercise you can add good things like protein, vitamins and minerals to your diet without gaining weight.

In the mid-1980s, we did a study of women in their early 60s who were very inactive. We compared them to active women of the same age. The active group ate, on average, 300 to 400 calories a day more than the inactive group, yet had 6 kg less body fat. We have also done studies where we have taken inactive people and put one group into an exercise program alone and another into an exercise program combined with a high-protein or other special diet. All of these studies found that exercise greatly increases aerobic capacity, muscle strength and muscle function. None of them, however, found that dietary changes alone made much difference. It seems that if somebody already has a good diet, then changing it a little bit is not going to help much.



Should You Take Vitamin Megadoses?


People who begin exercise programs often ask whether they should take extra protein or 'megadose' vitamins. What do you think?

There is no evidence at all that eating more protein than what most people get in a normal diet gives you bigger or better muscles than does exercise alone. Most Americans usually get more protein than they need. However, some older men and women do not get the Recommended Dietary Allowance of protein. They should make sure that they are getting adequate protein in their diet when they are starting an exercise program, preferably from food rather than from pills or supplements. Milk shakes and other dairy-based foods are the best sources. For most men and women, given a healthy diet, protein or vitamin supplements do not make any difference in health or fitness.

There is one thing you do need to get more of when you exercise: fluids. Many people become dehydrated without realizing it, especially older individuals or people who exercise in the heat; in these situations, the amount of water the body needs goes up dramatically. If you are exercising you need at least eight glasses of fluid per day. This should not include alcoholic or caffeinated drinks, both of which actually cause your body to lose fluids.

It is important to get enough calories in your diet, but for most people, the body's ability to regulate appetite will adjust their calorie intake to their energy expenditure. When you start an exercise program, your appetite will generally increase to meet your extra needs and you will maintain a normal weight. If you need to lose some weight, however, your appetite usually will not come all the way back up to compensate for the extra energy that is expended. This is why exercise and dieting are better than dieting alone when you need to lose weight.



When Exercise Isn't a Good Idea


Are there people who should not exercise?

There are times when exercise is a bad idea. One example would be if you have an unstable medical condition, such as unstable angina, poorly controlled diabetes, or uncontrolled blood pressure. Another is if you have had recent major surgery or some other health crisis. In these cases, wait until a doctor tells you it's okay. Once your condition is stable, then you can start to exercise. Of course, you need to start out at an easy and doable level and then slowly progress to greater physical activity.











No comments have been made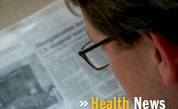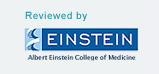 This site complies with the HONcode standard for trustworthy health information:
verify here.