Saturated fats worsen the symptoms of osteoarthritis, but omega-3 fats seem to help.
More >

Follow us
on Twitter.
Become a fan
on Facebook.
Receive updates
via E-mail and SMS: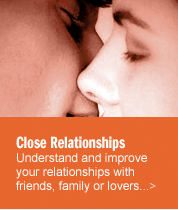 Would you like to ask our staff a question?
>

Join the discussion and leave a comment on this article
>
Diet and Heart Disease
Major Sources of Saturated Fat in the Diet
The American Heart Association (AHA) and the National Cholesterol Education Program (NCEP) have issued recommended guidelines, Step 1 and Step 2 they're called, for the dietary treatment of too much cholesterol Table 3. The patient should be first counseled to follow a Step 1 diet. If a patient is already on a Step 1 diet, or an acceptable response is not achieved, the patient should be advised to follow a Step 2 diet by further decreasing their saturated fat intake to 7% of calories and their cholesterol intake to 200 mg/day. For this strategy to be effective, you'll probably require the help of a registered dietitian. Usually, decreasing the total fat content of the diet is easier to do than decreasing the saturated fat content. In order to decrease effectively the saturated fat content, it is important to know its major sources. These include animal fats such as meat and full fat dairy products and, depending on one's tastes, a few selected plant oils (Table 7). The plant oils, frequently termed tropical oils, include coconut oil, palm oil, palm kernel oil and cocoa butter and contain a fair amount of saturated fat. However, they do not tend to be used in high levels in the United States.

For Americans with high blood lipid levels, the focus should be on decreasing full fat dairy products and meat. Many non-fat, reduced-fat and low-fat dairy products are now available. To reduce the intake of saturated fat from meat, buy cuts of meat with the least amount of visible fat; trim meat of excess fat; with poultry, remove the skin before eating; and, of course, cut down on the size portion of meat actually consumed.

The other potential source of animal fat can come from cooking, as discretionary fat is added during food preparation. We recommend that individuals switch from animal fats such as lard or butter to vegetable oils.

The other dietary factor which elevates blood cholesterol levels is dietary cholesterol. Major sources of dietary cholesterol are eggs and animal fats (both dairy and meat). By decreasing the consumption of animal fat, in addition to saturated fat, dietary cholesterol intake should also decrease.



Trans Fatty Acids — Do They Help?


What's your opinion about trans fatty acids and whether they are a critical dietary factor that causes increased heart disease?

Trans fatty acid is a shorthand term for a fatty acid that contains at least one double bond in the trans (opposite sides) configuration. The naturally occurring double bonds are all on the same side, the so-called cis configuration (Figure 1). The trans configuration most resembes saturated fatty acid.



Figure 1.

Figure 1. Cis and trans configurations of fatty acids.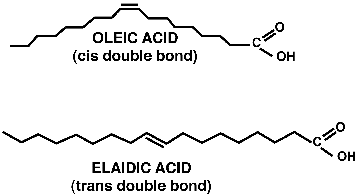 Trans fatty acids are hydrogenated to increase their stability and plasticity or consistency. The idea behind hydrogenation of vegetable oil was to transforms its unsaturated fatty acids into products, such as margarine, that could be used in place of butter, which is composed, predominantly, of saturated fatty acids.

Trans fatty acids have been in the diet for a long time. One of their effects, the increase in the levels of total and LDL (the bad) cholesterol, was already known, but another effect, on plasma cholesterol levels, wasn't suggested until 1990, wherein the authors suggested that trans fatty acids decreased HDL (the good) cholesterol levels. It was also suggested at that time that Western diets contained significant enough levels of trans fatty acids that the situation should be reassessed. Since then, a number of studies have been done, most quite consistent with the early work showing that trans fatty acids increase total and LDL cholesterol levels.
If you substitute a liquid oil or soft margarine for stick margarine, then you are decreasing the trans fatty acid intake and increasing the unsaturated fat intake. This would probably have a beneficial effect.
If you lower the level of trans fatty acids in your diet, something else is going to be substituted. I think this is where some of the confusion and arguments in the scientific community have arisen. Hard margarine and prepared foods that use hydrogenated fat in the processing are the main sources of trans fatty acids. If you cut down on margarine, but replace it with butter, you will increase the saturated fat intake and that's not good. If you substitute a liquid oil or soft margarine for stick margarine, then you are decreasing the trans fatty acid intake and increasing the unsaturated fat intake. This would probably have a beneficial effect.











(
1
) Comment has been made
mike poulos
I have read there isn't any evidence that cholesterol in your blood is directly connected with that in your food. Do you know of any direct evidence?
Posted Wed, Jun. 2, 2010 at 10:42 am EDT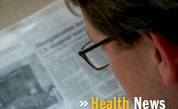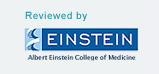 This site complies with the HONcode standard for trustworthy health information:
verify here.