Waiting longer than five years to begin hormones after menopause may reduce the risk of breast cancer associated with HRT.
More >

Follow us
on Twitter.
Become a fan
on Facebook.
Receive updates
via E-mail and SMS: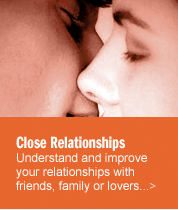 Would you like to ask our staff a question?
>

Join the discussion and leave a comment on this article
>
Diet and Heart Disease
Alice H. Lichtenstein, D. Sc., is an Associate Professor of Nutrition in the School of Nutrition Science and an Associate Professor of Family Medicine, Community Health at Tufts University School of Medicine. Her research investigates the behavior of lipoprotein molecules. particles, predictive factors for changes in blood lipids induced by diet in individuals. Dr. Lichtenstein is on the Editorial Board of the Journal of Nutrition and Atherosclerosis.
Being Thin Is Not Necessarily the Solution
How important a factor is dietary fat intake in the development of coronary artery disease?

Put another way, if a person has a high fat diet but stays relatively thin will their arteries be okay?

You can't tell by looking at someone whether they are of a desirable body weight or overweight, or their risk of developing heart disease. Each person is different.

First, you have to know how much fat (lipid) is in your blood (see Table 1 below for more detail). Most physicians do this blood test every time you have a check-up or annual medical exam. The most important factor affecting blood cholesterol levels is how much saturated fat and cholesterol you eat.



Table 1.

Classification on the Basis of Total Cholesterol Levels
| | | |
| --- | --- | --- |
| < 200 mg/dl | (< 5.2 mmol/L) | Desirable cholesterol |
| 201-239 mg/dl | (5.2-6.2 mmol/L) | Borderline-high cholesterol |
| > 240 mg/dl | (> 6.2 mmol/L) | High cholesterol |



Risk Factors Vary with the Individual, but They Do Add Up


What risk factors affect your blood lipid levels? Alice, you mentioned the various risk factors for coronary artery disease and I wonder if you would list them in order of importance as a review and, secondly, could you review the main sources of saturated fats in our diet and the mechanism whereby saturated fats give rise to elevated cholesterol levels?

The significant risk factors are hypertension, family history of cardiovascular disease, current cigarette smoker, hypertension, low HDL cholesterol (the good cholesterol) and diabetes. Although not considered independent risk factors,obesity and physical inactivity should also be taken into consideration. No one risk factor is more important than another (see Table 2 below).



Table 2.

Positive and Negative Risk Factors

Positive Risk Factors
Age
Male > 45 years
Female > 55 years or premature menopause without estrogen replacement therapy


History of Premature CHD
Myocardial infarction or sudden death before 55 years or 65 years of age in parent or first-degree relative, male female, respectively


Current Cigarette Smoking Hypertension
Blood pressure > 140/90 mm Hg (should be confirmed) or taking antihypertensive medication
Negative Risk Factor (subtract one positive risk factor)
High HDL cholesterol (> 60 mg/dl [1.6 mmol/L])


First, we classify a person based on their cholesterol level. An individual with two or more risk factors, for example, and in the borderline high-risk range, according to their blood cholesterol, would be bumped up to a high-risk category and treated more aggressively (Table 4). For individuals with low HDL (the good cholesterol), we can also classify them based on their LDL (bad cholesterol levels) (Table 5). In Table 6, we've listed the recommended treatment and target LDL levels.











(
1
) Comment has been made
mike poulos
I have read there isn't any evidence that cholesterol in your blood is directly connected with that in your food. Do you know of any direct evidence?
Posted Wed, Jun. 2, 2010 at 10:42 am EDT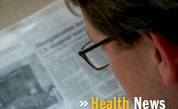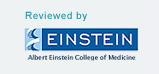 This site complies with the HONcode standard for trustworthy health information:
verify here.