Watching what you drink can be just as important as watching what you eat.
More >

Follow us
on Twitter.
Become a fan
on Facebook.
Receive updates
via E-mail and SMS: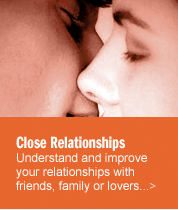 Would you like to ask our staff a question?
>

Join the discussion and leave a comment on this article
>
Obesity: State-of-the-Art Update
Dr. Edward Saltzman teaches at the Tufts University School of Medicine and is a member of the Division of Clinical Nutrition. Dr. Saltzman is Medical Director of the Obesity Consult Center at New England Medical Center and his research interests focus on the control of energy metabolism.
How would you define obesity?



Obesity is a condition that is easy to recognize but difficult for many people, even doctors, to define precisely. Technically speaking, obesity is an excess of body fat. However, in any person, it's pretty difficult to measure their body fat. The old-fashioned way, involving calipers, a two-legged adjustable instrument that measures skin thickness, and the modern high-tech, costly alternative, dual photon absorptiometry (DEXA), which is also used in the diagnosis of osteoporosis, are not routinely done. Instead, we measure body weight and trust that it gives us a good approximation of an individual's body fat. The most common reference point for "ideal weight" has been the Metropolitan Life Insurance Company's Weight Tables.

A better measure of weight, however, is the body mass index (weight in kilograms divided by the height in meters squared). The BMI is a relatively height-independent measure of body weight. By convention, a body mass index of 30 or above is designated as obesity. For some of the large surveys done in the US and other countries, overweight is defined as a body mass index greater than 27.8 or 27.3 for men and women, respectively, because many of the medical problems that accompany obesity start to increase between the 27 to 30 range.



Prevalence


I have seen several news reports suggesting that the prevalence of obesity in North American society is increasing, especially among children. Is this really true, or is this increase simply related to changes in how we define obesity?

It's increasing. No doubt about it. In North America, Europe and even in some parts of the developing world. Obesity has become so frequent in the US that it is now often called an "obesity epidemic." The prevalence of obesity in the US is approximately 30%. Among some minority population age groups, almost 50% of the individuals are obese.



Associated Medical Problems


There are many medical and psycho-social complications of obesity. The common ones include an increased prevalence of Type II diabetes, hypertension and osteoarthritis. What are some other, less well-known problems?

Many moderate and severely overweight individuals have some degree of obstructive sleep apnea, a condition where they temporarily stop breathing during sleep. We always ask our patients if they fall asleep in the daytime or have disturbed sleep in the evening, and we also ask about more subtle changes, such as diminished cognitive capacity and mood disturbances. I think you will find a mild, smoldering type of depression is quite common in obese individuals and I strongly believe that disturbed sleep contributes to this in many persons.

One very important point for everyone to remember is that if an obese person receives effective treatment for these emotional issues, they will usually have an easier time losing weight.

Ed, given how many obese people suffer from sleep apnea, in one study more than 40%, do you think all obese individuals should be screened for sleep apnea?

We need to treat the patient and not just look for associated disorders. One exception to this may be the obese patient with hypertension who also has symptoms of sleep apnea, since there appears to be a link between hypertension and sleep apnea. Even those patients who appear to be functioning well during the day but are hypertensive should be considered candidates for a formal sleep study.











No comments have been made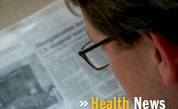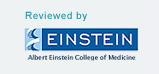 This site complies with the HONcode standard for trustworthy health information:
verify here.