Cancers that spread to the brain but originate in other parts of the body outnumber those that begin in the brain by about 10 to one.
More >

Follow us
on Twitter.
Become a fan
on Facebook.
Receive updates
via E-mail and SMS: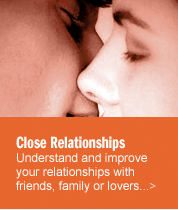 Would you like to ask our staff a question?
>

Join the discussion and leave a comment on this article
>
Vitamin Supplements — Too Much of a Good Thing?
The Patient




A young woman who I recently treated, influenced by several reports in the local paper about beta-carotene's cancer and heart disease preventive benefits, began taking a single tablet of supplemental beta-carotene on a daily basis.

Unaware of the dose of carotene in these pills, she noticed, after two months, that her skin had a yellowish tone. Except for the yellow skin color, she had no medical problems.

The yellow was particularly intense in the creases of her palms and other skin folds but lighter and different from patients who I have seen with jaundice due to liver disease. I told her that I suspected that the culprit was beta-carotene.

She asked me if she had produced any permanent damage to herself.

That's unlikely. Her skin color will undoubtedly return to normal in 30 days once she stops the carotene. Though beta-carotene is a Vitamin A precursor, and excess Vitamin A can make you sick with symptoms related to liver damage (fatigue and jaundice), too much beta-carotene will not produce serious consequences because the breakdown of beta-carotene to vitamin A is very inefficient. But I would ask this patient to stop the supplementation — there is no evidence that doses as large as hers are doing any good. One other important point. There have been highly publicized studies which showed the harmful effects of excess beta-carotene in heavy smokers. I assume, Joel, that your patient never smoked?

That's correct. I hesitated to answer her question about whether she'd harmed herself because while studies have shown no benefit of taking beta-carotene for the prevention of certain types of cancer, two studies have indicated that there is a very small but significant increased risk of lung cancer in individuals taking beta-carotene.



Table 1.

B-Carotene Trial Summary
Study
Study Subjects
B-Carotene
Outcome
ATBC
Smokers
20 mg/day
More lung cancer if B-carotene treated

No effect on CV disease
CARET
Smokers and asbestos exposed
30 mg/day
Trend toward more lung cancer if B-carotene treated
Physicians' Health Study
90% non smoking physicians
50 mg every other day
No increase or decrease in cancer or cardiovascular disease

(
4
) Comments have been made
Ted
This is faulty reasoning of cause and effect. After much digging, I found that CARET study used a synthetic beta carotene made by Bayer. With that in mind, it is not puzzling that you have no indications of higher cancer rates for people who eat more beta carotenes derived from fruits.
Posted Sat, Jul. 17, 2010 at 3:35 am EDT
LEONARDO bALAJADIA
I am taking Warfarin. Does Eyemax Plus contain an engredient to prevent me from taking it?
Posted Thu, Apr. 1, 2010 at 8:25 pm EDT
deb
I just started taking sustained release ulta hair dietary supplement for hair loss and Im still taking a muli vitamin one a day for 50+ women daily. Could I be overdosing on vitamins? I take the one a day right after breakfast and take the ulta hair supplement right after lunch.
Posted Wed, Feb. 10, 2010 at 9:12 pm EST
Fon
I have been yellow for about a year and i have just started to decrease my beta-carotene intake. I'm a kind of person who loves eating fruits and vegetables but it seems that nearly every kind of fruits and veges contain beta-carotene. Are there any kind of fruits and veges that do not contain beta-carotene? or at least only a small amount? Thank you.
Posted Sun, Jan. 3, 2010 at 12:54 pm EST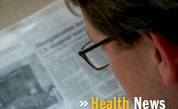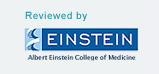 This site complies with the HONcode standard for trustworthy health information:
verify here.