For seniors, spending more time online can be a way to stay connected socially and ward off depression.
More >

Follow us
on Twitter.
Become a fan
on Facebook.
Receive updates
via E-mail and SMS: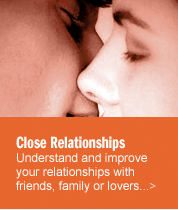 Would you like to ask our staff a question?
>

Join the discussion and leave a comment on this article
>
Vitamin A, Retinoids and Carotenoids: What's the Bottom Line?
In the last three years, Dr. Russell has received grant/research support from BASF and Roche Vitamins. Dr. Russell has also served as a consultant for Whitehall Robbins-Quaker; Dr. Mason has received grant/research support from Mead-Johnson Nutritional and also served as a consultant for Mead-Johnson Nutritional.
My colleague, Dr. Robert Russell, is an internationally known expert in the field of vitamin A, also known as retinol, and the related substances called retinoids and carotenoids.

Some of these, such as beta-carotene, are thought to have anti-cancer and other health benefits; and many people take one or more of them as a diet supplement. Today, Dr. Russell will guide us through the latest advances in our knowledge about the positive and negative effects of these substances. Rob, please begin by telling us about the newly revised Recommended Dietary Allowances (RDAs) set by The National Academy of Sciences.



Revised RDAs


Actually, the National Academy of Sciences has issued a Recommended Dietary Allowance only for vitamin A (retinol). They have set no RDAs for any carotenoid, including beta-carotene, and there are no Recommended Dietary Allowances set for retinoic acid or any other retinoid, or vitamin A derivative. The new Recommended Dietary Allowance for vitamin A is slightly lower than the old one. For adults, the RDA for vitamin A is now 900 micrograms per day [3000 IU (international units)] for males and is 700 micrograms per day (2300 IU) for females. These are 100 micrograms per day lower than the previous RDAs, which were issued in 1989.

These latest Recommended Dietary Allowances for vitamin A are based on new findings about how long vitamin A lasts in the body as well as a better understanding of how efficiently the body absorbs vitamin A from food.



A Less Efficient Carotene Conversion


I know that the RDAs have always taken into account the fact that carotenes can be converted, or broken down by the body, into vitamin A. My understanding is that these conversion rates have been altered in the latest RDAs. A lot of people are now taking pills or other diet supplements that contain carotenoids. Do these new conversion rates change our understanding of what level of carotenoids people should be taking?

Carotene (and I am going to use beta-carotene as the prototype carotene here since it is the most common carotene in food) is converted rather poorly by the human body. For the past 30 years, it was thought that it took six micrograms of beta-carotene in the diet to yield one microgram of vitamin A in the body. In the past few years, however, we have discovered that carotene conversion is really much less efficient than 6 to 1. It is now estimated that it takes more like 12 micrograms of beta-carotene to yield one microgram of retinol, In other words carotene is converted only half as efficiently as was previously thought.

This means that vegetarians are going to have to be careful to eat more carotene rich fruits and vegetables (generally, these are the most deeply colored fruits and vegetables) in order to get enough vitamin A. That said, if a person chooses the right fruits and vegetables, it is still quite easy to obtain the RDA for vitamin A. For example, it takes only half a cup of cooked carrots a day to meet the 900 micrograms per day of vitamin A that is recommended for an adult male.

Keep in mind that if you are particularly fond of non-colored or light-colored fruits and vegetables, such as white potato, iceberg lettuce, white asparagus and apple, be aware that you are not getting much carotene or vitamin A from these foods. And, also, remember that tomatoes are an exception to the dark colored rule; they contain a carotene, called lycopene, which cannot be broken down to vitamin A. We will talk about lycopene later.

Rob, now that we have a different understanding of how efficiently carotenoids convert to vitamin A, how should people interpret a label on a vitamin supplement that says part of the vitamin A in the supplement is being given as beta-carotene?

That is a good point — many vitamin supplements contain at least part of their vitamin A content as beta-carotene. This is a very confusing situation at the present time, since the Food and Drug Administration has not issued new regulations that would make the vitamin companies change their labels to reflect the discovery that the efficiency of beta conversion to vitamin A is only half what was once thought. It is going to take a year or two, I think, before the labels catch up with the science here.

Few consumers, however, have a realistic worry about getting too little vitamin A. In the United States, there is more of a danger of over doing than under doing vitamin A. This is because given the American diet, most of us are closer to the levels at which vitamin A becomes toxic, or poisonous, than they are to the minimum requirements for good health. Until all vitamin companies have changed their labels to reflect the real conversion rates, it is safest for most people to go with what is on label, and not worry too much if they might not be getting all the vitamin A that the label states.

As for upper limits, you can be assured that the total vitamin A content of a supplement is not toxic as long as the vitamin A contained in it does not exceed 10,000 IU (3000 micrograms).



Table 1.

Age and Sex Specific RDAs for Vitamin A
RDA for Children
1-3 years
4-8 years
300 µg/day
400 µg/day
RDA for Boys
9-13 years
14-18 years
600 µg/day
900 µg/day
RDA for Girls
9-13 years
14-18 years
600 µg/day
900 µg/day
RDA for Men
19+ years
900 µg/day
RDA for Women
19+ years
700 µg/day
RDA for Pregnancy
14-18 years
19+ years
750 µg/day
770 µg/day
RDA for Lactation
14-18 years
19+ years
1200 µg/day
1330 µg/day

No comments have been made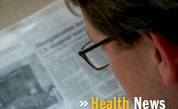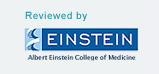 This site complies with the HONcode standard for trustworthy health information:
verify here.