People who smoke usually feel it helps them cope with stress and anxiety, but that's not true. It actually causes those feelings.
More >

Follow us
on Twitter.
Become a fan
on Facebook.
Receive updates
via E-mail and SMS: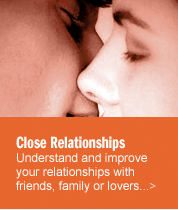 Would you like to ask our staff a question?
>

Join the discussion and leave a comment on this article
>
Malnutrition and the Cancer Patient
A two-part dialogue between Robert M. Russell, M.D., and Joel Mason, M.D.




Part I: The Problem




Malnutrition is a very common problem for hospitalized patients in general but it happens most to those who have been sick for a long time with chronic diseases such as cancer.

What can you tell us about malnutrition among cancer patients?

Malnutrition is definitely a problem for cancer patients, but it is difficult to give a precise answer to your question because it depends upon how you define malnutrition. I can tell you, for instance, that one very large survey of several thousand patients who were about to begin chemotherapy for cancer found that about one-sixth had recently lost 10% or more of their normal body weight.

I focus on this particular statistic because exceeding this degree of weight loss (i.e., greater than 10% loss of normal body weight) has been shown to be the point at which overall health starts to decline. Statistically, it is also the threshhold at which patients' survival rates from surgery begin to decline markedly.

There are a lot of factors that determine which individual cancer patients will sustain weight loss, and how much. The type of cancer is one. For instance, in the same survey I mentioned above, only about 6% of patients with leukemia, sarcomas and breast cancer suffered weight loss of 10% or more, whereas 15 to 40% of those with gastrointestinal cancers had significant malnutrition. For obvious reasons, head and neck cancers are the most frequently associated with malnutrition; in several surveys more than 40% of head and neck cancer patients were malnourished.

Is there any evidence that malnutrition has a real impact on cancer treatment or on a person's chances of surviving the disease?

That's an excellent question and one that is frequently asked. Numerous studies strongly suggest that substantial malnutrition (such as the 10% standard) has serious consequences for cancer patients. Malnutrition reduces the effectiveness of chemotherapy, lowers overall quality of life and lowers patients' chances of survival. Perhaps the strongest evidence, though, is that, overall, the success rates of cancer treatments are significantly better when patients' nutritional problems are dealt with.



Causes of Malnutrition


There are many causes of malnourishment, including pain, depression and the side effects of chemotherapy or radiation treatment. What are the most important factors that can lead to malnutrition — or that can predict malnutrition?

That's a rather complex issue because in most cancer patients, weight loss has more than one cause. In order to adequately address the issue of malnutrition in a cancer patient, it is a good idea to start by identifying the cause or causes.

The simplest and most obvious cause is insufficient dietary intake, usually caused by loss of appetite. Loss of appetite is very common among cancer patients, whether caused by emotional depression or by a loss of interest in food after the nausea and vomiting caused by certain cancer treatments. One cause that is sometimes overlooked is problems with the swallowing mechanism. This is extremely common in head and neck cancers, whether from the tumor itself or as a result of the surgery or radiotherapy that is used to treat the tumor.



Cancer and Metabolism


Could you tell us how cancer can alter a patient's metabolism?

Cancer can cause great changes in how the body metabolizes protein, carbohydrates, and fat. This in itself can be a major cause of weight loss.

These metabolic changes work together in ways we still don't quite understand to cause very large reductions in lean body mass, mostly muscle, with much smaller decreases in fat. This is similar to what we see in acutely ill, hospitalized patients and is probably caused by many of the same factors. Because more than 95% of the body's metabolic activity occurs within the lean body mass, loss of lean body mass can have a drastic impact both on the effectiveness of medical treatments and on general health.











(
2
) Comments have been made
Neil A. Nieminsky
What about the effect/destruction of chemotherapy on the digestive system? Even though I did my best to keep my wife at or above 1,500 calories per day, three months after a four month protocol of chemotherapy she passed away. Her body had absorbed her buttocks, thigh muscle, and most of her other muscles as well as the fatty tissue of her breasts. None of these signs appeared before the chemotherapy but developed after. This after being on oral hormone blockers for 4 years and reporting that she had an 80 percentile quality of life.
Posted Sun, Apr. 24, 2011 at 10:54 am EDT
Adaeze christine
Thanks alot i appreciate ur effort
Posted Thu, Feb. 18, 2010 at 10:32 am EST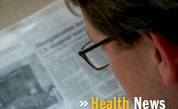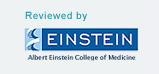 This site complies with the HONcode standard for trustworthy health information:
verify here.