Cubital tunnel syndrome, or cell phone elbow, results from the compression of the ulnar nerve.
More >

Follow us
on Twitter.
Become a fan
on Facebook.
Receive updates
via E-mail and SMS: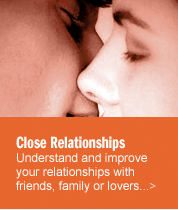 Would you like to ask our staff a question?
>

Join the discussion and leave a comment on this article
>
Soy and Menopausal Health
Dr. Messina is Adjunct Associate Professor, Loma Linda University, Loma Linda, C A, and President, Nutrition Matters, Inc., Port Townsend, WA. In the past three years, Dr. Messina has consulted for Archer Daniels Midland Company and the United Soybean Board.
Soy foods have played an important role in the diets of many Asian cultures for centuries.

As they have made their way into Western diets, researchers have begun to study the claimed health benefits of soy-based foods — often with surprising results.

Media coverage of this research has sparked increased consumer interest in soy and skyrocketing sales of soy foods, which have more than tripled in the United States during the past decade. Mainstream food companies have jumped on the soy bandwagon and have developed "Westernized" versions of Asian soy products. Symbolic of the entrance of soy foods into the mainstream is the fact that about half of all soy products in the United States are sold in large retail markets, rather than in specialty stores.

Many of these new soy products are marketed specifically to women, in part because of evidence suggesting that soy may be helpful for conditions and diseases associated with menopause. Many view soy as an alternative to hormone replacement therapy (HRT) because it is a natural dietary source of isoflavones, a class of chemical compounds which affect the body in some ways similar to estrogen.

Soy may gain even further acceptance after the recently published findings of two studies: the Heart and Estrogen/Progestin Replacement Study (HERS) I/II, and the Women's Health Initiative (WHI). The results of both of these studies seriously call into question the safety and efficacy of routine, long-term use of HRT.

In the HERS I/II studies, HRT treatment failed to reduce the rate of heart attack and actually raised rates of dangerous blood clotting and biliary tract (gallbladder) surgery.1,2 Similarly, in the WHI study, health risks associated with HRT treatment so exceeded benefits that the trial was suspended after 5.2 years, instead of the planned 8.5 years. Given the current popularity of soy foods, it is important to consider whether what we have learned from the HERS I/II and WHI studies has any implications, negatively or positively, for soy and menopausal health.



What's So Special About Soy?


The soybean is a complex mixture of biologically active chemicals. The two components thought to be primarily responsible for any health benefits are protein and isoflavones. It is the isoflavones that largely account for the interest in soy as an alternative to HRT.

Isoflavones are a subclass of a large and common group of food substances called flavonoids. Unlike most flavonoids, isoflavones have a very limited distribution in the plant kingdom. The soybean is the only edible, naturally occurring dietary source of isoflavones (although isoflavones are now available in supplement form and are sometimes added to food).

While similar in quality to meat and milk protein, soy protein has two advantages: it appears to have a beneficial effect on kidney function and it is less likely to cause high levels of calcium in the urine in comparison to milk protein.

The technical names of the primary isoflavones in soybeans are genistein (4'5,7-trihydroxyisoflavone) and daidzein (4',7-dihydroxyisoflavone), and their respective b-glycosides, genistin and daidzein. Typically, more genist(e)in exists in soybeans and soy foods than daidz(e)in. There are also small amounts of a third isoflavone in soybeans, glycitein (7,4'-dihydroxy-6-methoxyisoflavone), and its glycoside, glycitin.











(
1
) Comment has been made
oMfJJQSsrpU
greg.txt;1;3
Posted Mon, Feb. 10, 2014 at 4:03 am EST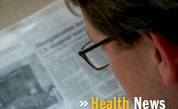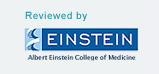 This site complies with the HONcode standard for trustworthy health information:
verify here.