Minimalist or barefoot running shoes may be more natural, but switching to them is tricky. Stress fractures are not uncommon.
More >

Follow us
on Twitter.
Become a fan
on Facebook.
Receive updates
via E-mail and SMS: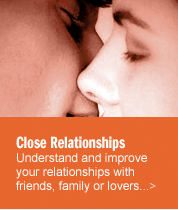 Would you like to ask our staff a question?
>

Join the discussion and leave a comment on this article
>
What's the Big Deal About Zinc?
Dr. Griffin is Assistant Professor of Pediatrics, Baylor College of Medicine, Houston TX.

This work is a publication of the U.S. Department of Agriculture (USDA)/Agricultural Research Service (ARS) Children's Nutrition Research Center, Department of Pediatrics, Baylor College of Medicine, and Texas Children's Hospital, Houston, Texas. This project has been funded in part with federal funds from the USDA/ARS under Cooperative Agreement number 58-6250-6-001, the NIH, NCRR General Clinical Research for Children Grant number RR00188. Contents of this publication do not necessarily reflect the views or policies of the USDA, nor does mention of trade names, commercial products, or organizations imply endorsement by the U.S. government.
Zinc is incredibly common in our bodies.

It is a component of over 250 enzymes essential for human health and development. It is required for DNA and RNA replication, gene transcription and apoptosis (programmed cell death). It is necessary for a healthy immune system, aids in healing and plays a key role in our senses of taste and smell. Zinc is also required for normal growth during pregnancy, childhood and adolescence. Given the importance of zinc to so many biochemical functions, it may seem surprising it took us so long to recognize it as vital to human health. But zinc is an undercover operator. It hides in plain sight.
Vegetarians may need more zinc than non-vegetarians because zinc from plant foods is harder for the body to absorb.
There is no single test that adequately measures whether or not we have enough zinc. Certain risk factors, such as low caloric intake, alcoholism, digestive and other diseases, and impaired growth in infants and children often cause doctors to suspect zinc deficiency. Vegetarians may need more zinc than non-vegetarians because zinc from plant foods is harder for the body to absorb.



Zinc Deficiency

Our bodies' need for zinc becomes clear when we look at what happens to people who are deficient in it. In 1961 a landmark study examined a group of 11 Iranian men with a wide variety of symptoms: iron deficiency; dwarfism; geophagia (the practice of eating clay, chalk or other forms of earth, usually because of a mineral-deficient diet); and hypogonadism, a defect of the reproductive system that results in a lack of function of the ovaries or testes and can cause defective sexual development and infertility. At first, iron deficiency was suspected. The men responded well to an improved, iron-rich diet but researchers were left scratching their heads, as iron deficiency alone could not explain every symptom. A few years later, a similar set of symptoms was seen in a group of Egyptian men. As with the Iranian subjects, their diet was lacking in variety, particularly in animal protein, and they practiced geophagia.

The Egyptians were found to have abnormally low zinc concentrations in their plasma and red blood cells, an indication of zinc deficiency. Their physical growth increased dramatically after they were given zinc supplements. We are now certain that both groups had zinc deficiency in addition to other nutrient deficiencies.

Zinc deficiency doesn't just cause diseases and problems like those in the studies above. It can also be caused by other diseases. An example is acrodermatitis enteropathica, a congenital disorder that prevents the digestive system from absorbing enough zinc into the body.



Foods Rich in Zinc

Zinc is absorbed from food throughout the gut but mostly in the small intestine. It is found in many foods. Oysters contain more zinc per serving than any other food, but red meat and poultry provide the majority of zinc in the American diet. Other good sources of zinc include beans, nuts, seafood, whole grains, fortified breakfast cereals and dairy products. Unneeded or excess zinc is excreted in feces and urine.

The amount of zinc in our bodies is regulated by so-called zinc transporters, which maintain proper levels of zinc in a complex and overlapping process.











(
1
) Comment has been made
N
Is there a test for zinc deficiency?
Posted Wed, Aug. 4, 2010 at 8:38 am EDT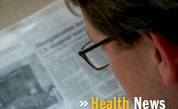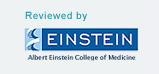 This site complies with the HONcode standard for trustworthy health information:
verify here.