Genes are not just static building blocks. Health choices and the environment influence them.
More >

Follow us
on Twitter.
Become a fan
on Facebook.
Receive updates
via E-mail and SMS: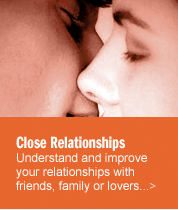 Would you like to ask our staff a question?
>

Join the discussion and leave a comment on this article
>
Selenium: A Trace Element with Real Potential
Dr. Sutter is Assistant Professor and Medical Toxicologist, Department of Emergency Medicine, and Dr. Brown is Clinical Fellow, Division of Infectious Diseases, Department of Internal Medicine, University of California, Davis.
Selenium is a trace element and essential nutrient that is found mainly in meats, grains, and nuts — food sources that almost always provide enough selenium to meet our daily nutritional requirements. Since selenium is actually a micronutrient, we need very small amounts of it for our bodies to function properly. Given the abundance of common foods containing selenium, it is very rare for a healthy person, eating a traditional American diet, to become selenium deficient.
About two weeks after its onset, the patient began to lose the hair on her head, and the hair loss was continuing to worsen.
While selenium deficiency and toxicity (from taking in too much of the compound) are rare, their symptoms illustrate just what this mineral does for our health. Instances of toxicity in this country are mainly due to errors in formulation of nutritional supplements that contain selenium. There have been three major outbreaks of selenium poisoning in the past 25 years, all of which were the result of formulation errors of these supplements. The selenium content in these mis-formulations ranged from 180 to 1,000 times the amount that was indicated in the supplement's contents. The last outbreak, which occurred in March 2008, was thought to affect over 100 people, the greatest number poisoned by selenium in recent history.



A Case Study

To understand the progression and symptoms involved in selenium toxicity, let's consider the following case study:

A 55-year-old, previously healthy woman sought medical attention regarding a six-week history of diarrhea. About two weeks after its onset, the patient began to lose the hair on her head, and the hair loss was continuing to worsen. The hair loss was distributed evenly about her scalp. Then it progressed to the underarms, genitalia, and finally to the arms and legs (her eyebrows were the only areas that were spared). She also complained of muscle cramps, joint pain, fatigue, and difficulty concentrating. A recent evaluation by her primary doctor revealed that her blood chemistries and thyroid levels were all within normal ranges. She did not appear to be suffering from any kind of toxicity, and her vital signs were all normal. Her fingernails had reddish discoloration and Mees' lines, which generally appear after poisoning with one of several heavy metals (Figure 1). Neurological examination revealed nothing unusual.


Figure 1.

Hair manifestations and Mees' lines from of selenosis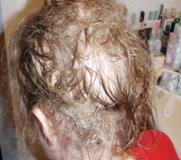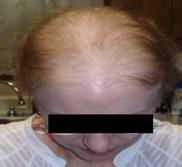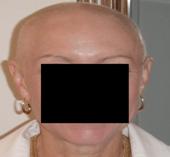 About one week before the start of her diarrhea, the patient and her husband had received a new shipment of a liquid nutritional supplement that they were taking to improve their health. This supplement was the same brand that they had been taking for several years without any problems or ill effects. The supplement's ingredients included multiple vitamins, trace minerals, and elements, including selenium.

Fourteen days after the patient's last consumption of the nutritional supplement, her serum selenium level was measured: it was much higher than normal levels, at 534 µg/l (the normal range is 80-150 g/l). The newest bottle of the supplement was then analyzed and found to have a selenium level of 800.5 µg/ml, which was 300 times the amount stated on the label. Given the patients reported dose of 30 ml per day, her actual daily selenium intake was approximately 24,015 µg — over 400 times the U.S. recommended allowance of 55 µg per day. The makers of the supplement recalled it from the market after the formulation error was discovered.











(
2
) Comments have been made
Barbara Voss
How much selenium is considered to be a "healthy" dose?
Posted Fri, Jan. 16, 2015 at 4:55 pm EST
selenium element
What is the treatment regimen of selenium?
Posted Wed, Oct. 6, 2010 at 2:25 am EDT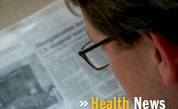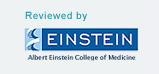 This site complies with the HONcode standard for trustworthy health information:
verify here.