Drinking alcohol while pregnant carries serious risks to a child's IQ.
More >

Follow us
on Twitter.
Become a fan
on Facebook.
Receive updates
via E-mail and SMS: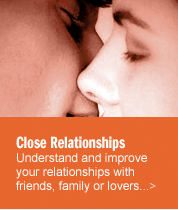 Would you like to ask our staff a question?
>

Join the discussion and leave a comment on this article
>
Infection Control and Healthcare
Dr. Woeltje is Associate Professor of Medicine, Infectious Diseases, Washington University School of Medicine, St. Louis, MO.
Healthcare-associated infections (HAI) — that is, infections that are contracted during medical treatment — are not a widely or easily discussed subject. Neither patients nor doctors like to think about them because hospitals and other health care facilities are places we go to get well, not to get sicker.

Somewhere between 5 and 15% of patients who spend a significant amount of time in the hospital acquire some type of infection there. Medicine has traditionally used mysterious, unevocative terms for this phenomenon such as iatrogenic ("due to medical treatment") or nosocomial ("hospital-acquired") infection. Only if you are a medical professional or fluent in ancient Greek would the meaning of these words be clear.

According to studies in the U.S., an infection develops in about 1 in 20 hospitalized patients, an estimated 1.7 million patients per year. Infections acquired during home care or from outpatient treatment get less attention but certainly occur. Why do HAI happen? There are many reasons, not all of which are preventable. After all, hospitals are full of severely ill patients with weakened immune systems; these people are at increased risk for any infection. On the bright side, knowledge of how to prevent HAI is steadily improving and medical attitudes toward HAI are changing.
Medicine has traditionally used mysterious, unevocative terms for this phenomenon such as iatrogenic ("due to medical treatment") or nosocomial ("hospital-acquired") infection.
In the past, HAI were assumed to be an inevitable cost of doing business. But as many hospitals have succeeded in driving their rates of HAI lower than was ever thought possible, it has been recognized that the vast majority of HAI can be prevented. HAI rates will never reach zero. But already, in many medical centers, rates of some HAI, such as catheter-associated bloodstream infections (CABSI) and ventilator-associated pneumonia (VAP), are approaching zero.

For patients and their families, knowledge of HAI and the types of precautions used in hospitals can make you a more educated healthcare consumer who is better able to notice and report infections or risky practices and better manage infection control at home.



What Are HAI?

A healthcare-associated infection is any infection that develops during or as a result of medical treatment.

Programs designed to prevent or control HAI tend to focus on a short list of the most common and most dangerous infections, with higher priority given to HAI which are more preventable. In some states, keeping track of particular HAI may be mandated by law and may be required to be reported to state authorities and eventually the CDC (Centers for Disease Control).



Device-Associated Infections

One of the main sources of infection are medical devices such as catheters, ventilators, feeding tubes and IV lines, mainstays of modern medical care. While they certainly save lives, they also significantly increase the risk of infection. These devices are used a great deal in ICUs,. In addition to their increased exposure to these devices, ICU patients tend to be at higher risk for infection simply because they are very ill. Catheters can cause bloodstream infections and urinary tract infections. Ventilators can cause pneumonias.



Surgical Site Infections

Infections can also occur at surgical sites. Coronary-artery bypass graft surgeries (CABGs) and hip and knee joint replacements are examples of surgeries that are commonly tracked for infection rates by hospitals.



Prevention

In addition to tracking infections, hospitals have begun to institute a variety of procedures to lower the rates of HAIs.



Hand Hygiene

It may sound simple, but good hand hygiene is the single most important way to fight HAI. Unfortunately, despite the widespread lip service paid to the need for good hand washing, the reality is that healthcare providers, like the rest of us, are not very conscientious about washing hands.

Except in certain areas — in operating rooms 100% compliance is the norm — surveys report that healthcare workers wash their hands less than 40% as often as they should. With the introduction of alcohol-based hand-rub products, the broader term "hand hygiene" has been introduced to cover both traditional hand-washing with soap and water and hand disinfection with an alcohol-based product. Because alcohol-based hand-rub dispensers can be placed in many more locations than sinks, they make it much more likely that healthcare workers will actually perform hand hygiene. Alcohol-based hand-rubs take far less time than traditional soap-and-water washing.

Table 1 shows the CDC-recommended indications for hand hygiene. Hand washing with soap and water should be done whenever the hands are visibly soiled. Otherwise, use of an alcohol-based product for hand hygiene is acceptable. Both the CDC and the World Health Organization have made improved hand hygiene a major goal.











No comments have been made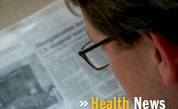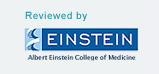 This site complies with the HONcode standard for trustworthy health information:
verify here.