Roughly two-thirds of children's emergency room visits come from kids drinking OTC cold medication while unsupervised.
More >

Follow us
on Twitter.
Become a fan
on Facebook.
Receive updates
via E-mail and SMS: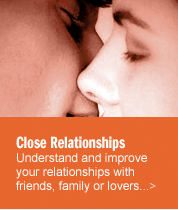 Would you like to ask our staff a question?
>

Join the discussion and leave a comment on this article
>
Using Breakfast to Stabilize Blood Sugar
Anyone with a mom has probably been told that it is important to kick off the day with a healthy breakfast. In case you did not listen to her, the May 2008 Harvard Heart Letter says that eating a breakfast that includes whole grains does more than give you energy; it also reduces your risk for heart attack, stroke, type 2 diabetes and heart failure.
It turns out, however, that it also matters what you eat for breakfast.
Many small studies have shown that people who eat breakfast experience smaller rises in blood sugar and insulin after subsequent meals and snacks throughout the day. Leveling off the blood sugar and insulin roller coaster can lower our levels of LDL ("bad") cholesterol and triglycerides. It can also help limit appetite.

It turns out, however, that it also matters what you eat for breakfast. The Harvard Heart Letter suggests that meals that are rich in whole grains, fruits and protein can actually help prevent cardiovascular disease. They offer the following specific suggestions:
a bowl of steel-cut oatmeal topped with fruit and walnuts
a bowl of high-fiber, whole-grain cereal such as Fiber One, Shredded Wheat, or Cheerios with milk and sliced banana, strawberries, blueberries or other fruit
6 or 8 ounces of 1% yogurt with blueberries and sunflower seeds
a whole-grain English muffin with peanut butter
an omelet made with one egg and one egg white, or egg substitute, served with whole-grain toast and orange slices
a smoothie made with milk, yogurt, orange or pineapple juice, strawberries or blueberries, and banana, plus some oat bran, ground flax seeds, or wheat germ for extra fiber and healthy oils.
May 6, 2008

(
2
) Comments have been made
Johne687
(USA) insecticide permethrin side effects in cats gcckfacbadbd
Posted Mon, Sep. 8, 2014 at 1:17 am EDT
Johnk138
(USA) What's up it's me, I am also visiting this site daily, this website is actually pleasant and the visitors are really sharing fastidious thoughts. ekekeekbcfcf
Posted Mon, Sep. 8, 2014 at 1:17 am EDT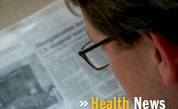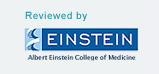 This site complies with the HONcode standard for trustworthy health information:
verify here.