Belly fat may not be as big a predictor of heart disease as once thought.
More >

Follow us
on Twitter.
Become a fan
on Facebook.
Receive updates
via E-mail and SMS: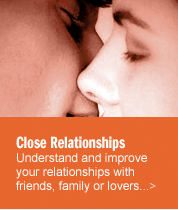 Would you like to ask our staff a question?
>

Join the discussion and leave a comment on this article
>
Traumatic Aortic Rupture
Traumatic Aortic Disruption: What Is It?
Traumatic aortic disruption is caused by the shearing forces of high-speed front and side impact automobile accidents and by falls from great heights that tear the aorta away from the heart. The ER staff normally sees cases where the aorta is only partially disrupted because a complete disruption will kill a victim within moments of the accident, usually at the scene.

Unlike broken bones or bleeding wounds, partial aortic injury can be difficult to detect for a harried ER doctor. Further complicating matters is that many car accident victims have all sorts of other life-threatening injuries that demand immediate attention. A small minority of patients with traumatic aortic disruption may have chest or upper back pain that increase as blood pressure increases; this is a warning sign that the aorta is about to tear away completely from the heart. Even fewer complain of difficulty swallowing, difficulty speaking, hoarseness, or shortness of breath — all possible signs of a torn aorta. Frighteningly, most have no symptoms at all.

Traumatic aortic disruption often first shows up on a chest x-ray, although a chest x-ray does not always settle the matter. A normal chest x-ray does not completely rule out aortic injury and false-positive results are not uncommon. Part of the problem is that it can be difficult to move seriously injured patients into the best position to be x-rayed clearly. For this reason, doctors sometimes look for traumatic aortic disruption using other diagnostic techniques, such as transesophageal echocardiography (TEE), which can be done at the patient's bedside, or contrast-enhanced CT scan (computed tomography), also known as a CAT scan.



What's the Treatment?

Once traumatic aortic disruption is confirmed, the only treatment is surgery. The question is whether or not to operate immediately. The answer depends on what other injuries the patient has suffered and whether the aortic rupture is likely to get worse suddenly. Since the forces that cause aortic injury are tremendous, they often cause other injuries that are more immediately life threatening. In these cases, the ER doctor may decide to treat these injuries before doing heart surgery.

Whatever the decision, the doctor must continue to watch carefully for elevated blood pressure. Elevated blood pressure can sometimes cause a ruptured aorta to tear away completely, which would be fatal. Finally, any procedure that can make a patient gag and vomit, such as the use of a nasogastric tube to remove blood from the stomach, should be avoided as the straining from gagging and vomiting could further injure the torn aorta. Emphasis has to be placed on keeping the patient as comfortable and calm as possible. As part of this effort, the patient needs to be given enough pain-relief medicine to help keep their blood pressure down.



Conclusion

Though often hard to detect and, sometimes, virtually invisible, traumatic aortic disruption is one of the main causes of death after a car accident or similar severe injury. Survival is often a matter of getting to the ER right away — and finding an observant and alert medical staff.
May 1, 2000

(
9
) Comments have been made
Janice
My son, a front seat passenger, who was 25 at the time, was involved in a rollover accident caused by a drunk driver on Sept 22, 2012. His injuries were torn aorta, broken shoulder and clavicle, all ribs broken, shattered spleen, both lungs collapsed and pelvis broken front and back. He was not expected to live. But through the powers that be, alert doctors and nurses on that faithful night, my son survived. He has a stint in his aorta that has kept in place. He has to see a cardiologist once a year for the rest of his life to maintain that it stays in place and doesn't cause him issues later in life. But he is back to work, back to living the life he was so obviously meant to lead.
Posted Sun, Oct. 19, 2014 at 12:55 pm EDT
Kathy
On 8/18/2013 my youngest son was in an auto accident and his aorta valve was severed. By the Grace of God the way the severed piece landed...it kept him from bleeding out. They didn't get him into the 12 hour surgery until 5 1/2 hours after the accident. He fractured all but 3 ribs, broken sternum, lacerated spleen and bowel. Some hairline fractures to the bone incasing the spine. That was 2 1/2 months ago and he has returned to his position as a mechanic with Nissan. He is 25 yrs old and id forever grateful to the Lord and VCU Medical Center in Richmond, Va. for saving his life. Just wanted to shine a bright light on this terrible medical condition. Just remember there is always hope.
Posted Wed, Nov. 6, 2013 at 3:10 pm EST
Lynda
My father died at the age of 34 of a ruptured aorta. He wasn't in any kind of accident, he was an alcoholic. Could his children have a greater chance of having a weaker aorta as he did?
Posted Tue, Jul. 17, 2012 at 1:19 pm EDT
Diana
If a person has a torn aortic heart value is it safe for them to have sex?
Posted Tue, Jun. 12, 2012 at 4:05 pm EDT
D.Allen
I was hit head on Dec. 17th 1979, and it ruptured my aorta. By the Grace of God I was able to make it to the operating room and three wonderful doctors put a three-inch piece of Dacron in my aorta. I have two wonderful boys and have lead a pretty normal life. The weather causes pain and I have developed sensitivities to most antibiotics, but, for the most part almost 31 years later, I have had a very blessed life.
Posted Fri, Sep. 24, 2010 at 11:22 am EDT
alina
Wow, My son and friend were in a car accident on Feb. 2010. My son's friend had this same injury and by the grace of God he made it. He was one of the ones that had all the signs of the injury and the Drs. were able to do surgery on him right away. Still have some other issues I think related to the injury and that's what I'm trying to research now.
Posted Wed, Aug. 25, 2010 at 8:56 pm EDT
Scott McGillivray
I am blessed to be one of the rare survivors. I tore my aorta in a motorcycle accident. I had 8 shattered ribs which caused off the chart pain. The hospital caught the tear via a CT Scan and had my in a 7 hour surgery right away. 9 months later, I am nearly fully recovered.
Posted Fri, Mar. 19, 2010 at 8:31 pm EDT
Katie Stoddard
My younger brother suffered a torn aorta in a drunk driving accident on the 15th of march 2010, and he was not one of the lucky few to make it to the er, he died instantly, which puts my family at ease knowing he didnt suffer any pain.
Posted Wed, Mar. 17, 2010 at 5:57 am EDT
Dr.mohammed ayad
I'm still feeling sorry. In ER we received a patient with shell injury to the perineum. HE WAS IRRITABLE. We overwhelmed with elevating his BP, without doing FAST or admitting him for operation (he started to dvelop abdominal distenstion). We missed aortic injury and the patient passed during laprotomy.
Posted Mon, Feb. 15, 2010 at 2:29 pm EST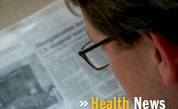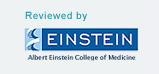 This site complies with the HONcode standard for trustworthy health information:
verify here.