The flu virus appears to survive longest in low humidity, which is why it is more common during the winter.
More >

Follow us
on Twitter.
Become a fan
on Facebook.
Receive updates
via E-mail and SMS: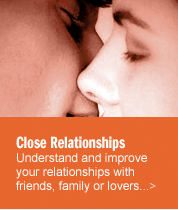 Would you like to ask our staff a question?
>

Join the discussion and leave a comment on this article
>
For Seniors: What to Do About High Blood Pressure
While moderate alcohol intake of one or two drinks per day reduces cardiovascular risk,34 alcohol consumption greater than two drinks per day leads to hypertension and the effect is dose related.



Table 2.

Life Style Modifications to Manage Hypertension.
| Modification | Recommendation | Approximate SBP Reduction |
| --- | --- | --- |
| Weight reduction | Maintain normal body mass index | 5-10 mm Hg/10-kg weight loss |
| Adopt DASH eating plan | Consume a diet rich in fruits, vegetables, and low fat dairy products with a reduced content of saturated and total fat | 8-14 mm Hg |
| Dietary sodium reduction | Reduce dietary sodium intake to no more than 100 mEq (2.4 g sodium or 6 g sodium chloride | 2-8 mm Hg |
| Physical activity | Engage in regular aerobic physical activity such as brisk walking (at least 30 minutes per day, most days of the week) | 4-9 mm Hg |
| Moderation of alcohol consumption | Limit consumption to no more than 2 drinks per day (1 oz. or 30 ml ethanol [e.g., 24 oz. beer, 10 oz. wine, or 3 oz. 80-proof whiskey]) in most men and no more than 1 drink per day in women and lighter-weight persons | 2-4 mm Hg |




Is There a Drug of Choice?

Because of normally sluggish self regulation as we age, pharmacological therapy should be gentle, start low and go slow, avoiding drugs that may cause hypotension (low blood pressure) upon standing or lying down (postural hypotension).

The Seventh Report of the Joint Committee on Prevention, Detection, Evaluation and Treatment of High Blood Pressure (JNC-7) recommends starting treatment with a thiazide diuretic, as it is effective, cheap and safe. Another advantage of thiazide diuretics in the elderly is the positive calcium balance. The Antihypertensive and Lipid Lowering Treatment to Prevent Heart Attack Trial (ALLHAT) suggested that low dose thiazide diuretics have a better cardiovascular protective effect than ACE inhibitors and calcium channel blockers in patients with risk factors for coronary artery disease such as enlarged left heart (LVH), diabetes mellitus (DM) type 2, previous heart attack, stroke, high blood levels of bad cholesterol, cigarette smoking or other atherosclerotic cardiovascular disease.
Because of normally sluggish self regulation as we age, pharmacological therapy should be gentle, start low and go slow, avoiding drugs that may cause hypotension.
The following drugs may be preferable in certain situations:

Angiotensin converting enzyme inhibitors (ACEIs) are preferable in patients with heart failure, in patients with leaky kidneys [proteinuric chronic renal failure (CRF)] and type 1 diabetics with kidney disease. Angiotensin receptor blockers (ARBs) are effective in patients who cannot tolerate ACE inhibitors, in severe hypertension with left heart enlargement and type 2 diabetes with some kidney disease (microalbuminuria).

Beta blockers are preferred in patients with myocardial infarction (MI), as they improve survival. They are beneficial in patients with heart failure DELETION, angina and atrial fibrillation (rapid and irregular contractions of the heart muscle fibers).



Special Patients


This is a difficult situation because treatment of one aspect complicates the other. One option is to treat supine hypertension during the night with a nitroglycerin patch and remove it in the morning before ambulation, though care must be taken in a patient who frequently needs to get up in the night to go to the bathroom.

Currently, the opinion is divided about patients aged 85 years and above. In the August 2003 issue of the Journal of Gerontology, Dr. J.S. Goodwin initiated a debate by reviewing evidence which showed that higher levels of systolic and diastolic blood pressures are associated with increased survival in the very old. This evidence was largely based on two population-based studies of the relationship of systolic and diastolic blood pressure level and 5-year mortality in men and women aged 85 and older.

One study enrolled 83% of the 85 and older population of Tempere, Finland (561 subjects) and the other enrolled 94% of the 85 and older population of Leiden, the Netherlends. In both studies, the chance of 5-year survival is higher in those with a SBP >200 than among those with pressures of 120-140 mm Hg. However, these studies reported all causes of mortality and did not therefore provide a clear picture of the relationship between blood pressure and mortality. Poor health status, for example, was more common in patients with low blood pressure and, after adjusting for health status, the negative effect of low blood pressure disappeared.

The results of the ongoing Hypertension in the Very Old Trial (HYVET) will provide an answer to this debate. In this trial, 2100 patients, aged 80 and older with hypertension, enrolled in indapamide+perindopril vs. placebo groups. Until the study is reported, we need to rely on clinical judgment as we treat very old patients.
October 1, 2005

(
4
) Comments have been made
Anonymous
Elizabeth Makuka Dr. told me to reduce salt and fat, which is what I don't take, unless told not to take milk. I ask myself if BP can be heredity. Worried as a single parent, only turning 51 in Sept., what will happen with my kids if I can die. Any advice except exercising?
Posted Mon, Mar. 2, 2015 at 1:07 pm EST
Rennee
Mom quit smoking 30 years ago. Now she is told she has COPD. Many years playing bingo in smoked filled halls. I just quit smoking 12 days ago. It makes me sick.
Posted Wed, Feb. 11, 2015 at 3:49 pm EST
Alex
Smoke and drink coffee. The world's oldest human lived to 123 and she smoked and drank alcohol. Be happy, you'll live longer.
Posted Fri, Oct. 31, 2014 at 1:21 am EDT
Elizabeth Leary
Now 76, have always had good and excellent blook pressure regardless of being a smoker and drinking coffee. Now, after three months doing neither of those things, I suddenly have a blood pressure of 190/ forgot the bottom one, but my doctor is definitely concerned. Feed I might be better off smoking and drinking coffee.
Posted Wed, Mar. 10, 2010 at 8:45 am EST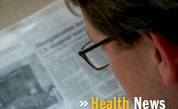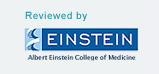 This site complies with the HONcode standard for trustworthy health information:
verify here.