The economic benefits of offering mental health help to those living in poverty are enormous.
More >

Follow us
on Twitter.
Become a fan
on Facebook.
Receive updates
via E-mail and SMS: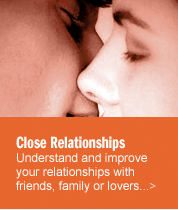 Would you like to ask our staff a question?
>

Join the discussion and leave a comment on this article
>
For Seniors: What to Do About High Blood Pressure
Diagnosis
The United States Preventive Service Task Force (USPSTF) recommends measurement of blood pressure at each visit for patients over 21 years of age. History should include assessment of risk factors for cardiovascular disease, end organ (e.g., kidney) damage and life style aspects that may be modified — physical activity, alcohol consumption, smoking and dietary habits.

As many as 25% of patients, more so among the elderly compared to the general population, who appear to exhibit mild hypertension at the physician's office, may in fact be prone to medical office examination anxiety ("white coat hypertension"). To avoid this false reading, ask a nurse to check the BP or check your BP at home yourself.



Complications of Hypertension

Atherosclerosis is a major complication of hypertension. Coronary artery disease (CAD) needs special mention, as both systolic and diastolic high blood pressure are risk factors for CAD. Throughout middle and old age, BP is strongly and directly related to death from heart and related blood vessel causes.

Hypertension is the most common risk factor for congestive heart failure (CHF). In hypertensives, the risk of CHF is two-fold in men and three-fold in women. Among individuals aged 40 to 89 years followed for 20.1 years, of those who developed CHF, 91% had a prior history of hypertension. Hypertensive CHF is associated with a poor outcome — only 24% of men and 31% of women survived five years. Enlargement of the left side of the heart [left ventricular hypertrophy (LVH)] predicted high risk of myocardial infarction (MI), irregular heart rhythm (arrhythmia) and death.
Among individuals aged 40 to 89 years followed for 20.1 years, of those who developed CHF, 91% had a prior history of hypertension.
Stroke is a complication that leads to high mortality and disability. The Systolic Hypertension Trial in Europe (Syst-Eur) showed that active treatment of hypertension reduced the total rate of stroke by 42%. According to the Melbourne Risk Factor Study, hypertension is the most important risk factor for development of intracerebral hemorrhage.

Findings from the Third National Health and Nutrition Examination Survey (HANES) showed that about 3.0% of civilian, non-institutionalized US population had elevated serum creatinine, probably from failing kidneys, 70% of whom were hypertensive. Among hypertensive individuals with high creatinine, 75% received treatment. However, in only 11% of patients was it possible to reduce their BP to lower than 130/85 mm Hg.

The Syst-Eur trial demonstrated a lower incidence of dementia in treated elderly patients with systolic hypertension. If 1000 patients were treated for 5 years, 19 cases of dementia might be prevented.



Treatment

Many trials have confirmed the benefit of treating hypertension in the elderly. Active treatment reduced total mortality by 13%, cardiovascular mortality by 18%, all cardiovascular complications by 26%, stroke by 30% and coronary events by 23%.

Treatment of hypertension started or changed in only 38% of visits to a physician despite documented hypertension for at least 6 months. The reason for this reluctance on the part of the physician is satisfaction with a high BP.



Goal BP in the Elderly

According to the Systolic Hypertension in the Elderly Program (SHEP), a SBP goal is 20 mm Hg lower if the baseline is between 160 and 180 mmHg and below 160 mm Hg if the initial value is above 180 mm Hg.

Life style modification should be tried first. The Trial of Nonpharmachologic Interventions in the Elderly (TONE) showed that life style modification is effective in lowering the BP in the elderly. Sodium should be restricted to 2.3 g or 6 g of table salt.

Although dietary restriction is an effective method of treatment, it needs to be instituted with care in the elderly because appetite declines with age, and salt restriction can lead to tasteless food and thus weight loss and then low blood pressure upon standing up (orthostasis). Weight loss in obese individuals, together with salt restriction, is especially beneficial.











(
4
) Comments have been made
Anonymous
Elizabeth Makuka Dr. told me to reduce salt and fat, which is what I don't take, unless told not to take milk. I ask myself if BP can be heredity. Worried as a single parent, only turning 51 in Sept., what will happen with my kids if I can die. Any advice except exercising?
Posted Mon, Mar. 2, 2015 at 1:07 pm EST
Rennee
Mom quit smoking 30 years ago. Now she is told she has COPD. Many years playing bingo in smoked filled halls. I just quit smoking 12 days ago. It makes me sick.
Posted Wed, Feb. 11, 2015 at 3:49 pm EST
Alex
Smoke and drink coffee. The world's oldest human lived to 123 and she smoked and drank alcohol. Be happy, you'll live longer.
Posted Fri, Oct. 31, 2014 at 1:21 am EDT
Elizabeth Leary
Now 76, have always had good and excellent blook pressure regardless of being a smoker and drinking coffee. Now, after three months doing neither of those things, I suddenly have a blood pressure of 190/ forgot the bottom one, but my doctor is definitely concerned. Feed I might be better off smoking and drinking coffee.
Posted Wed, Mar. 10, 2010 at 8:45 am EST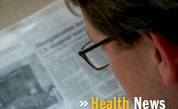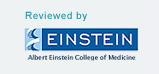 This site complies with the HONcode standard for trustworthy health information:
verify here.