Does your job have you working days and sometimes nights? That can be bad news for your diet — and your health.
More >

Follow us
on Twitter.
Become a fan
on Facebook.
Receive updates
via E-mail and SMS: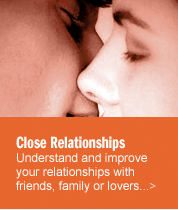 Would you like to ask our staff a question?
>

Join the discussion and leave a comment on this article
>
Road Traffic Injuries: Can We Stop A Global Epidemic?
Dr. Rosenberg is Executive Director of the Task Force for Child Survival and Development. Ms. Giles and Ms. Hayes are, respectively, Program Development Coordinator and Senior Program Associate for the Global Road Safety Program at the Task Force. The Task Force for Child Survival and Development is an independent non-profit organization affiliated with Emory University, Atlanta, Georgia.
There is a hidden epidemic on the world's roadways.

Over one million people every year are killed in road crashes, and 20-50 million are injured. Still, road traffic safety receives little international attention, and few are aware of the human and economic toll of road crashes on low- and middle-income countries, which represent 85% of deaths and the lion's share of injuries. As developing-country vehicle use rises, road traffic injuries (RTIs) are also growing. By 2020, RTIs are expected to be the third leading cause of death and disability worldwide, by some calculations matching the toll of AIDS.
The direct global cost of road traffic crashes ...to developing nations is estimated at $65 billion (US), almost double the total amount of development assistance sent to such nations every year.
For every RTI death, there are four cases of severe, permanent disabilities, typically to the brain, spinal cord or lower limb joints; 10 cases requiring hospital admission and 30 requiring treatment in an ER. In the European Union alone, 150 000 people are left permanently disabled by RTIs each year. Crash victims are often working-age adults, whose families are left without a primary source of financial support. A study in Bangladesh found that 70% of families experienced a decline in household income and food consumption after a road death. Victims and their family members frequently experience depression, travel-related anxiety and sleep disturbance for years after a crash.

The direct global cost of road traffic crashes is over $500 billion (US) annually, while the cost to developing nations is estimated at $65 billion (US), almost double the total amount of development assistance sent to such nations every year. Indirect costs to victims, families and governments — such as potential income and societal contributions lost — are not included in these calculations. The average impact of crash costs on low- and middle-income countries has been estimated at 1-1.5% of GDP. Road traffic injuries are a global epidemic and the situation is only getting worse.



'Being Careful' Isn't Enough

For years, most believed that responsibility for preventing traffic injuries lay with road users: drivers, pedestrians and cyclists. Crashes were considered to be random events and being careful was the best way to avoid them. In the United States, this conception began to shift in the 1960s with the publication of Ralph Nader's Unsafe at Any Speed , which detailed risks to passengers from poor vehicle design and the reluctance of automakers to include crash-protective features. The US Congress responded to this and other criticisms by passing the 1966 Highway Safety Act, which created the National Highway Traffic Safety Bureau (now Administration or NHTSA).

The Highway Safety Act represented the first nationwide legislative effort to reduce crashes, and included provisions on road improvements, hazard removal and vehicle safety, taking the focus off the driver as the primary cause of crashes. In the succeeding decades, NHTSA invested in research that contributed directly to making safer cars, safer roadways and safer drivers. In many developing countries, however, road crashes are still seen as 'accidents' that cannot be prevented.

In fact, road crashes are both predictable and preventable. The causes of RTIs have been established: excessive speed, consumption of drugs and alcohol, failure to use protective measures such as seatbelt and helmets, poor vehicle impact protection and poor road design. At-risk populations have been defined. Proven, cost-effective prevention measures exist. The real barrier to reducing road traffic injuries is fatalism — accepting road traffic injuries as inevitable, as the necessary cost of development, keeps us from addressing this devastating epidemic.



The Road Traffic Safety System

To understand road crash prevention, it is necessary to view the road user, the vehicle and the built environment as elements of a dynamic system that work together to either produce or prevent injuries. Road users include drivers or occupants of buses, trucks and passenger cars, riders on motorized two-wheelers (MTWs), cyclists and pedestrians. Pedestrians, cyclists, bus passengers and MTW riders are called 'vulnerable' road users because they are at greater risk of injury or death if involved in a collision. Vehicles can be either motorized (cars, trucks, two- and three-wheelers) or non-motorized (bicycles, carts, rickshaws). The road environment varies by road location (rural or urban), type of road (motorway or street), time of day, visibility and traffic flow.

It is also critical to appreciate the three phases of injury as applied to road safety — pre-crash, crash and post-crash. In the pre-crash phase, preventive measures may be taken, such as enforcement of drunk-driving laws and the separation of pedestrians from vehicles. During a crash, forgiving roadway designs and vehicle safety features can reduce injuries. In the post-crash phase, acute care, rehabilitation and long-term care are critical. Healthcare professionals play a vital role in helping crash victims to recover from their injuries and return to their lives.

Effective interventions must address the entire road system. Programs to teach children to look both ways before crossing the street will prevent a limited number of injuries, but if we provide sidewalks and speed bumps, mandate safer vehicle fronts and enforce speed limits, many children will be saved from death or lifelong disability. Encouraging safe behavior among road users is important but it is not enough to stop the road traffic injury epidemic.











No comments have been made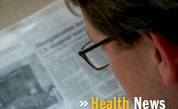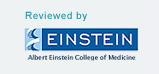 This site complies with the HONcode standard for trustworthy health information:
verify here.