People on calcium channel blockers need to steer clear of certain types of antibiotics because they can cause a severe drop in BP.
More >

Follow us
on Twitter.
Become a fan
on Facebook.
Receive updates
via E-mail and SMS: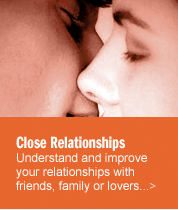 Would you like to ask our staff a question?
>

Join the discussion and leave a comment on this article
>
New Drugs for Type 2 Diabetes
Until recently, there were few medications (only sulfonylureas or insulin) available for the treatment of type 2 diabetes (also known as non-insulin dependent or adult-onset diabetes).

But today, doctors have a wide variety of new types of drugs to help you regulate your blood glucose (sugar). In this article, we will look at all these medications and describe how they work.

Although we have little understanding of the underlying causes of type 2 diabetes, we now know that there are many different reasons why those who suffer from type 2 diabetes cannot control their blood sugar. Some do not produce enough insulin, the hormone that regulates blood sugar. Others produce enough insulin but are somehow resistant to its action. It is also known that the livers of patients with type 2 diabetes produce excess glucose and that this, too, can contribute to high blood glucose levels.



Type 2 Diabetes Is Not Only a Disease of Carbohydrate Metabolism

Patients with type 2 diabetes often have many associated disorders, including hypertension (high blood pressure), obesity, hyperlipidemia (excess fat in the blood) and accelerated atherosclerosis (damaged arteries caused by fatty deposits). Diabetes may worsen these disorders. For this reason, it is important to treat both the diabetes and the associated disorders together. Treatment goals for hypertension and hyperlipidemia are now included in all ADA (American Diabetes Association) recommendations for diabetes management.

The presence of these associated disorders needs to be considered when choosing antidiabetic medications. A prime example is associated hyperlipidemia. Some anti-hyperglycemic agents, i.e., drugs that bring down blood glucose levels, also have beneficial effects on lipid (fat) disorders and may, therefore, be the best choice for patients who suffer from both conditions.



Not by Drugs Alone

It must be remembered, even though the emphasis of this article is on drug treatments, that medications should never be used without non-drug therapies, such as diet, a regimen of physical activity and patient education. Newly diagnosed diabetic patients without severe symptoms should always try diet and exercise first. And even when drug treatment has begun, life-style changes and education remain an important part of managing diabetes.



Goals of Therapy

Careful control of blood sugar reduces the long-term effects of type 2 diabetes on the body's circulatory system. We have learned a great deal about this from two recent studies (the Diabetes Control and Complications Trial [DCCT] study and the U.K. Prospective Diabetes Study [UKPDS]). As a result of these important large-scale research studies, the ADA has set new therapeutic goals. These include a target level of 7% for HbA1c (glycated hemoglobin - a measure of blood glucose control that provides information about average glucose levels over months rather than minutes or hours, which is all the information that blood glucose levels can provide); 80 - 120 mg/dl (4.4-6.6 mmol/l) for fasting plasma glucose (FPG); and 100-180 mg/dl (5.5-10 mmol/l) for postprandial (after eating a meal) glucose.

When you start on an oral drug treatment, it is important that you see your doctor at least every 2-4 weeks, so you can quickly be placed on the best dose of the medicine. Frequent visits, at the start of treatment, may, if necessary, also help the doctor determine whether another medication should be added without delay.



Table 1.

Classes of Agents Available for Treatment of Type 2 Diabetes



Mechanism of Action
Class of Agent
Indication for Use
Stimulates insulin secretion
Sulphonylureas
Benzoic Acid Derivative
Primary or secondary Rx
Suppresses HGP*
Biguanides
Primary or secondary Rx
Insulin sensitizer
Thiazolidinediones
Secondary Rx
Reduces postprandial plasma glucose excursion
Alpha-glucosidase Inhibitors
Secondary treatment
Insulin replacement
Insulin/insulin analogues
Failure of oral agents
HGP, hepatic glucose production

(
10
) Comments have been made
nilamberdutt
insuline is one of best remidies but its some how dificult to carry when you are on regular touring suggest some alternate
Posted Sun, Oct. 23, 2011 at 10:30 am EDT
eman
if any curable treatment for type 2 diabetic
Posted Thu, May. 5, 2011 at 3:54 pm EDT
derya aktay
I believe that the insülin regimens is the best treatment for all tips of DM. the life of Sulfonylureas is over...
Posted Fri, Mar. 26, 2010 at 10:27 am EDT
pratik bavishi
pls attach a newer therapies or instruments for treatment of diabetes part2
Posted Thu, Mar. 11, 2010 at 3:39 am EST
john o'connell
i thank you for the information you have furnished i think it will help me out thanks
Posted Sun, Mar. 7, 2010 at 11:25 am EST
luk chung
I am avandamin (combo of avandia and metformin for seven yrs. sofar, it works for me. I am aware of the risks.my doctor is reluctant to switch to diabeta ...
Posted Sun, Mar. 7, 2010 at 11:13 am EST
dr namrata
information is insufficient
Posted Thu, Feb. 11, 2010 at 2:24 am EST
Jose Wellington
Is there any exam to show the reason of my disease, meaning,if my body do not produce enough insulin, if I have some resistant to its action or my liver produce excess of glucose?
Posted Wed, Feb. 3, 2010 at 10:51 am EST
Anil Ghanwat, Chief Scientist,Indo Biotica
What is the article about? Is it about type two diabetes? Is it about insuline ? Could you explain the same? I highly agree that moderate exercises accompanied by medication controlls glucose in the blood. I could send you article on the same.
Posted Wed, Jan. 6, 2010 at 12:36 pm EST
Peta Wallrodt
i'm type2 diabetic on lantis (once a day injection). What happens if I miss my insulin? Do I take the next one at my usual time?
Posted Mon, Dec. 28, 2009 at 11:52 pm EST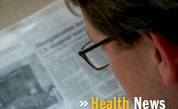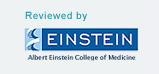 This site complies with the HONcode standard for trustworthy health information:
verify here.