Drinking alcohol can have two completely opposite effects on health.

It is the double-edged sword that cuts both ways. Light to moderate alcohol consumption (one-half to one drink daily for women and one to two drinks daily for men) helps the body break down fats and so has cardio-protective benefits. Increasingly excessive consumption results in a worsening of health outcomes.

Figure 1.

Alcohol and Atherosclerosis.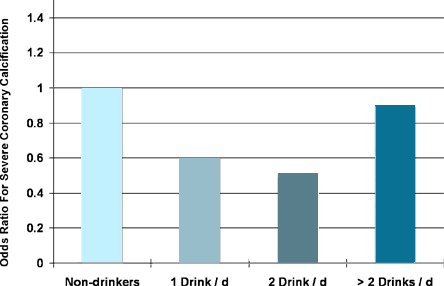 The likelihood of having extensive coronary calcification on CT scanning was reduced in those who consumed 1 to 2 drinks daily.