You may be able to reverse metabolic syndrome completely by making some important changes to your diet.
More >

Follow us
on Twitter.
Become a fan
on Facebook.
Receive updates
via E-mail and SMS: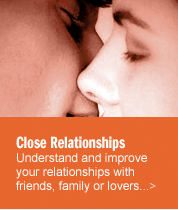 Would you like to ask our staff a question?
>

Join the discussion and leave a comment on this article
>
Suicide Assessment, Intervention and Prevention
Dr. Silverman is Senior Advisor, Suicide Prevention Resource Center Newton, MA, and Clinical Associate Professor of Psychiatry University of Chicago. Dr. Silverman reports no commercial conflict of interest.
Each year, more than 30,000 Americans take their own lives. An additional 500,000 Americans visit emergency rooms for self-inflicted injuries. Suicide is the third leading cause of death among children, teens and young adults ages 10 to 24. In the United States, about 4,000 young people die by suicide each year. Of the total number of suicides among ages 15 to 24 years, approximately 80% were male and 20% were female. And, every year, approximately 125,000 children and young people are brought to emergency rooms to receive treatment for injuries sustained while attempting suicide. The vast majority of these young people are between 15 and 24 years of age. In 2002, over 130,000 individuals were hospitalized following suicide attempts.
Males are four times more likely to die from suicide than females, while females are three times more likely than males to attempt suicide. Suicide rates are highest among Whites and second highest among Native American and Native Alaskan males. Annually, approximately 60% of all suicidal deaths in the USA involve the use of a firearm.
And, every year, approximately 125,000 children and young people are brought to emergency rooms to receive treatment for injuries sustained while attempting suicide.
Older people are also at increased risk of suicide. This is especially true of older men - 85 percent of people dying by suicide over the age of 65 are men. Over 80% of elderly suicidal deaths involve the use of firearms. Older adults who are suicidal are also more likely to be suffering from physical illnesses and be divorced or widowed.

Risk Factors

Suicidal behaviors are complex behavioral expressions that arise from many factors (psychological, biological, genetic, sociological, economic, etc.). Risk factors are anything that increases the likelihood that an individual will harm themselves, although risk factors are not necessarily causes. Research has identified the following risk factors for suicide:
Previous suicide attempt(s)
History of mental disorders, particularly depression and alcohol or other substance abuse
Family history of suicide
Acute or chronic losses (relational, social, work, financial or physical)
Chronic physical illness, particularly if associated with chronic pain
Easy access to lethal methods
Impulsive or aggressive tendencies
Feelings of hopelessness or isolation.
Ninety percent of suicides that take place in the United States are associated with mental illness, including disorders involving the abuse of alcohol and other drugs. Fifty percent of those who die by suicide were afflicted with major depression and the suicide rate of people with major depression is eight times that of the general population.

The relationship between suicide and family history is complicated and not fully understood. People with a parent, sibling or child who has died by suicide have a six-fold increased risk of doing the same. However, it is important to remember that most people who have had a close relative die by suicide do not attempt to kill themselves. Having a supportive family can protect people from suicide and self-harm. Some suicidal behavior may have a genetic component (possibly involving a predisposition to emotional illness combined with impulsiveness).

Protective Factors

Protective factors are believed to enhance resilience and serve to counterbalance risk factors. Protective factors can include:
An individual's genetic or neurobiological make-up
Attitudinal or behavioral characteristics
Family and community support
Effective and appropriate clinical care for mental, physical and substance abuse disorder
Easy access to effective clinical interventions and support for help-seeking
Restricted access to highly lethal methods of suicide
Cultural and religious beliefs that discourage suicide and support self-preservation instincts
Support from ongoing medical and mental health care relationships
Acquisition of learned skills for problem solving, conflict resolution and non-violent management of disputes.

| | |
| --- | --- |
| | |
(
2
) Comments have been made
W.L.THOMAS65[at]OUTLOOK.COM
I am very interested in taking a Suicide Intevention Program. If you could e-mail me of any programs available, I would appreciate it very much. Thank you for your time and consideration. Wanda Thomas
Posted Mon, May. 5, 2014 at 4:34 pm EDT
Lillyann
Building self-esteem in the person and show him love. Let him know that he is an important member of the family.
Posted Thu, Nov. 24, 2011 at 6:18 am EST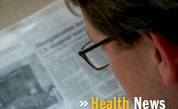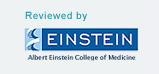 This site complies with the HONcode standard for trustworthy health information:
verify here.