Acetaminophen has some bad effects on unborn babies and may be behind the rising rates of ADHD.
More >

Follow us
on Twitter.
Become a fan
on Facebook.
Receive updates
via E-mail and SMS: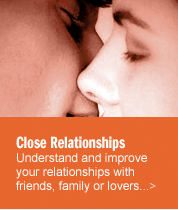 Would you like to ask our staff a question?
>

Join the discussion and leave a comment on this article
>
Screening for Colorectal Cancer in Women: Not Just a Man's Disease
There is an odd perception that colorectal cancer (CRC) is a man's disease.

It is not. Women get CRC in almost the same numbers as men, at the same ages as men and require the same screening as men. Yet women are not being screened at the same rates as men. One study, for example, reported that 41.9% of men and 32.9% of women equal to or over the age of 50 said that they had ever had a proctoscopic exam, one of the major screening procedures.

In 1999, the American Cancer Society predicts that 129,400 Americans will be diagnosed with colorectal cancer, 62,300 men and 67,000 women. The ACS also predicts that 56,600 Americans will die from colorectal cancer, 27,800 men and 28,800 women.



The Benefits of Screening

All these deaths do not have to happen to either men or women. In the past twenty years we have learned a great deal about the biology of CRC. Risk factors have been identified. Technology has advanced and screening procedures have been developed. At last, we are able to say that preventive screening decreases the death rate from CRC. Better yet, we have found that if adenomatous polyps, the precursor lesions of CRC, are found and removed at screening, CRC will be prevented entirely.

Strong efforts are now underway to encourage the habit of screening. The precursor lesion of CRC, the adenomatous polyp, is a benign growth, which is found in increasing numbers as people pass age 40. The cancer rate begins to rise after age 50. Not all of these polyps will develop into cancers. Current estimates are 2.5/1000/year but it is impossible to predict whether any given adenomatous polyp found will develop into a cancer. Larger polyps (over one centimeter) and those with abnormal cells (dysplasia) are more likely to become malignant.



Risk Factors

Some factors will increase risk for polyp and cancer development. First of all, polyps increase in frequency with age, hence the new guidelines published by the American Cancer Society to start screening at age 50. Basically, there are three risk levels: average, moderate and high. Seventy to 80% of CRC cases develop in the average risk category — people who are 50 and over. Ten to 15% of cases occur in people who have a personal or family (first degree relative — parent, sibling, child) history of CRC or polyp and are in the moderate risk category. Five to 10% of CRC cases are in the high-risk group — people with inflammatory bowel disease (ulcerative colitis or Crohn's disease) or one of the rare familial cancer or multiple polyp conditions. The high-risk patients tend to be under specialty care and management. The primary care physician must concentrate on the patients in the moderate and average risk groups that account for 90-95% of the cancers that develop.











No comments have been made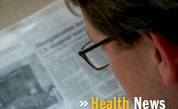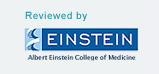 This site complies with the HONcode standard for trustworthy health information:
verify here.