Infant sleep positioners that are designed to hold babies in a position in their cribs may actually raise the risk of SIDS.
More >

Follow us
on Twitter.
Become a fan
on Facebook.
Receive updates
via E-mail and SMS: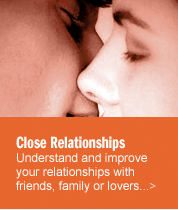 Would you like to ask our staff a question?
>

Join the discussion and leave a comment on this article
>
Hospice and Palliative Care
Dr. Mittal is a Fellow in Geriatric Medicine and Dr. Flaherty is Assistant Professor of Internal Medicine and Geriatrics, Saint Louis University School of Medicine.
-National Hospice Organization
The word hospice comes from from the Latin word hospitium, meaning guesthouse.

In the Middle Ages, a hospice was a shelter for weary and sick travelers to religious pilgrimages, a place where they found physical, emotional, even spiritual rejuvenation. During the 1960s, Dr. Cicely Saunders, a nurse turned physician, founded St. Christopher's, the first modern hospice, in South London. St. Christopher's Hospice cared for people at the end of life, especially those suffering from terminal cancer. It used the most up-to-date pain management techniques to provide comfort and compassionate care for the dying.

The first hospice in the United States was opened in New Haven, Connecticut in 1974. Today there are more than 3,100 hospice programs across the country. In 1998, over 540,000 Americans chose hospice care, more than four times as many as in 1985. Sometimes, patients travel to a hospice facility; other times, hospice care is provided at home.
The Hospice philosophy of care affirms support and care for people in the last phases of incurable disease so they may live as fully and as comfortably as possible. Hospice recognizes dying as part of the normal process of living and focuses on maintaining the quality of remaining life. Hospice affirms life and neither hastens nor postpones death. Hospice exists in the hope and belief that through appropriate care and promotion of community sensitivity to their needs, patients and families may be free to attain a degree of mental and spiritual preparation for death that is satisfactory to them.
Hospice care neither prolongs life nor hastens death but attempts to improve the quality of a patient's last days of life by offering comfort and dignity in the form of palliative care — physical, emotional and spiritual support — for people with a terminal illness and their families. Unlike conventional medicine, where death is seen as the ultimate failure, hospice care embraces death as a natural part of life, even as a success if the patient's suffering is relieved. Advocates of hospice care compare dying to birth. The process of childbirth, of course, can be very painful but the final outcome is a truly wonderful moment. Like women in childbirth, people who are dying often require practical help and a caring presence during the painful process. Dying is not viewed as a medical failure, but rather as the ultimate opportunity for medicine to contribute to human peace, comfort and dignity.

A typical hospice team includes a physician, nurse, home health aides, social worker, chaplain and non-professional volunteers. Hospice care does not end with the death of the patient. It offers a variety of bereavement and counseling services to families after the patient's death. Hospice programs provide palliative care 24 hours a day, 7 days a week.



Communication

Promoting communication between doctor, patient and family is one of the most important aspects of hospice and palliative care. Many people have difficulty questioning doctors, especially about emotionally uncomfortable subjects such as death and dying; so, too, do many doctors find it difficult and awkward to break bad news to their patients.

Part of hospice care is training doctors to understand the "stages of dying" so that they may better communicate and respond to patients' feelings. One well known and widely accepted model is the five-stage model proposed by Kubler-Ross consisting of denial, anger, bargaining, depression and acceptance.

Robert Buckman has proposed a three-stage model which many find useful. According to Buckman, in the initial stage of "facing the threat," patients have feelings such as anxiety, shock, disbelief, anger, denial, guilt, humor, hope/despair or bargaining. In the second stage of "being ill," most of the above emotions are either resolved or decrease in severity. Depression is quite common during this stage. In the final stage, "acceptance," patients become less anxious and less distressed.











No comments have been made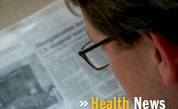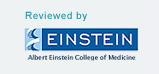 This site complies with the HONcode standard for trustworthy health information:
verify here.