Make sure your baby gets the proper amount of vitamin D
More >

Follow us
on Twitter.
Become a fan
on Facebook.
Receive updates
via E-mail and SMS: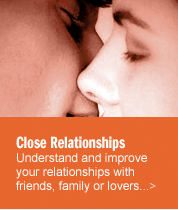 Would you like to ask our staff a question?
>

Join the discussion and leave a comment on this article
>
Off-Label Prescribing
Off-label prescribing, also known as unapproved use, is the physician practice of prescribing a drug or medical device for a purpose different from one of the indications for which the product is approved by the Food and Drug Administration (FDA).

The practice is widespread. Although there are no accurate data, estimates run as high as 60% of all drug prescriptions written in the United States in a given year, including a large proportion of chemotherapy and pediatric prescribing.

The practice raises a number of legal and ethical issues. Is off-label prescribing a form of human experimentation, triggering the safeguards established to protect human subjects? When is it appropriate in that it conforms to the standard of care? Could a failure to prescribe off-label leave the physician vulnerable to a malpractice suit? Does the physician have a duty to inform the patient that the product is being prescribed off-label? In prescribing a drug for an unapproved use, does the physician act as a "learned intermediary," thereby relieving the drug manufacturer of liability for resulting patient harm? How does the FDA regulate off-label prescribing? Can a manufacturer promote a product for an off-label use?



When Is Off-Label Prescribing Appropriate?

From a legal and ethical standpoint, off-label use represents a delicate balance between the regulatory objective of protecting patients from unsafe or ineffective drugs and medical devices on the one hand, and, on the other hand, the prerogative of physicians to use their professional judgment in treating patients.

In the world of law, where matters are rarely clear-cut, there are a few certainties about off-label use. First, it does not violate FDA law. The agency itself acknowledges this, its Center for Drug Evaluation and Research, stating, for example: "Neither the FDA nor the Federal government regulate the practice of medicine. Any approved product may be used by a licensed practitioner for uses other than those stated in the product label." In Buckman Co. v. Plaintiffs' Legal Comm., 531 U.S. 341, 350 (2001), the U.S. Supreme Court observed that "'off-label' usage of medical devices (use of a device for some other purpose than that for which it has been approved by the FDA) is an accepted and necessary corollary of the FDA's mission to regulate in this area without directly interfering with the practice of medicine."

Second, it follows from the fact that off-label use is not illegal that using a product off-label does not by itself constitute malpractice (Femrite v. Abbott Northwestern Hospital, 568 N.W.2d 535, 542 (Minn. Ct. App. 1997) (pedicle screws). On the contrary, as a Tennessee appellate court observed in Richardson v. Miller, 44 S.W.3d 1, 13, n.11 (Tenn. Ct. App. 2000): "Because the pace of medical discovery runs ahead of the FDA's regulatory machinery, the off-label use of some drugs is frequently considered to be 'state-of-the-art' treatment. "In some circumstances, an off-label use of a particular drug or device may even define the standard of care."











(
5
) Comments have been made
Dan Walter
Excellent post. Doctors at teaching/research hospitals like Johns Hopkins must stop treating people like lab rats... Google "Collateral Damage by Dan Walter"
Posted Sun, Jun. 30, 2013 at 9:29 am EDT
Cyd
What about doctors prescribing unapproved meds? I know of a psychiatrist who prescribes a very efficacious antidepressant whose manufacturer tired of the fda approval process, but I do not know how the doctor can do it legally?
Posted Mon, Nov. 15, 2010 at 8:04 pm EST
Adrian
How do international law differ with manufacturers and them advertising an 'off-lable' application of a drug ? I am doing a presentation on this subject, do you have or know where I can access more info on it ?
Posted Tue, Feb. 16, 2010 at 4:02 am EST
Pharme653
(USA) Very nice site!
Posted Sun, Jan. 31, 2010 at 2:06 pm EST
Pharma365
(USA) Very nice site!
Posted Tue, Jan. 19, 2010 at 7:00 pm EST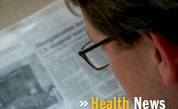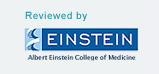 This site complies with the HONcode standard for trustworthy health information:
verify here.