Foods like green tea and olive oil need to be fresh to pack their full load of antioxidants.
More >

Follow us
on Twitter.
Become a fan
on Facebook.
Receive updates
via E-mail and SMS: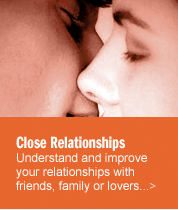 Would you like to ask our staff a question?
>

Join the discussion and leave a comment on this article
>
Pot Worse for Lungs than Cigarettes
Of all the nonsense believed by members of the drug culture, among the most ridiculous is the idea that smoking marijuana has no effect on the lungs.

Now, a new study has backed up the common sense notion that smoking marijuana — which usually involves holding smoke in the lungs for several seconds — can be nearly as bad for your health as smoking tobacco. According to this study, smoking a single cannabis joint has the same effect on the lungs as smoking up to five cigarettes — at once.

Published on-line ahead of print in the August 2007 issue of the journal Thorax, this research is based on a study of 339 adults up to the age of 70, divided into four different groups: those who smoked only cannabis (one joint a day for five years); those who smoked tobacco only (one pack of cigarettes a day for at least a year); those who smoked both; and those who smoked neither.

All had high definition scans taken of their lungs and took breathing tests to assess lung function.

The results? Cannabis smokers complained of wheezing, cough, chest tightness and phlegm. While emphysema, the most common and most crippling smoking-related lung disease, was found only in those who smoked tobacco, cannabis still damaged the lungs by reducing the numbers of small fine airways, which are important for transporting oxygen to and from the blood. Cannabis also damaged the large airways of the lung, blocking airflow and straining the lungs.
July 31, 2007

(
3
) Comments have been made
The Dr Editor
The reference for the study is in the piece. Check it out.
Posted Sun, Sep. 15, 2013 at 8:16 pm EDT
Marcus
Is there a link to the details of the study? I have also had multiple doctors inform me that marijuana usage is not as harmful as tobacco. Also, I want to know if smoking out of glass or a vaporizer is better than a joint because I don't smoke joints. Lastly, there's always the option of eating marijuana to get the same effects but stronger and longer lasting. This article seems completely one-sided and lacks any details to support its claims. Sounds a lot like propaganda to me, no research..
Posted Fri, Sep. 13, 2013 at 10:53 pm EDT
Bruce Kefauver
I've heard to many doctors say the only thing a pot smoker is going to get is brown lung and no lung cancer.I do believe this fib won't float because to many people have done the research for themselves and now know the truth.
Posted Tue, Aug. 13, 2013 at 7:39 pm EDT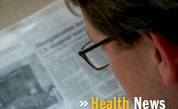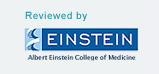 This site complies with the HONcode standard for trustworthy health information:
verify here.