After a heart attack, longer, slower, and more frequent exercise is better for your heart than vigorous, three-times-a-week programs.
More >

Follow us
on Twitter.
Become a fan
on Facebook.
Receive updates
via E-mail and SMS: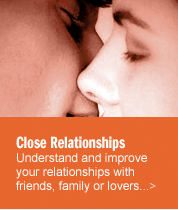 Would you like to ask our staff a question?
>

Join the discussion and leave a comment on this article
>
Beginning Exercise in Middle-Age Offers Same Benefits as Long-Term
According to a new study published in the British journal BMJ, men who begin exercise routines in mid-life reap similar benefits to those who have been active all their lives. The results will come as good news to those who have been sedentary in the past but are now considering getting a bit more active in their middle-age years.
The most intriguing result was that the mortality rate of men who didn't begin exercise until 50 years of age 'caught up' to men who had been exercising their whole lives.
Karl Michaëlsson and his team at Uppsala University in Sweden surveyed 2,205 men at the age of 50 years, and then again when the participants were 60, 70, 77, and 82. They were asked about their exercise routines and other physical measures like blood pressure, cholesterol, and cigarette and alcohol consumption.

As expected, those who were the most active lived the longest, while those with the most sedentary lifestyles were the most likely to die during the duration of the study. But the most intriguing result was that the mortality rate of men who didn't begin exercise until 50 years of age "caught up" to men who had been exercising their whole lives. The only catch was that it took at least five years for this outcome to take effect — in other words, after only five years of exercise, mortality rates of the newly-fit were still higher, but after ten years, mortality rates were indistinguishable from those who had been exercising all along.

What's more, the study found that the increase in life-span seen in those who began exercise in midlife was almost identical to that experienced by smokers who kicked the habit.

What exactly is the benefit of making these life changes? People who started exercising the most regularly at age 50 increased their life-spans by an average of about 2.3 years; those who added a moderate level of exercise added about 1.1 years to their expected life-span. Both numbers represent comparisons to men who said that they exercised the least.

Do the same results hold true for women? Michaëlsson says that although technically the results cannot be applied to women since they were not included in the study, he does add that he "cannot see a biological reason why there should be gender differences in effect." In other words, there is probably no drawback to adding moderate exercise to one's daily routine, if one is able, as it will likely improve not only quality of life but longevity as well.
March 27, 2009

(
1
) Comment has been made
BARRISTER CLIFFORD JOEL
Dear Friend, How are you and your family? I hope all is well? i am very much happy and delighted to send you this message, as It might be a surprise to you reading from me now. I am BARRISTER CLIFFORD JOEL, a legal practitioner from Republic of Nigeria. Ordinarily, I wouldn't have been contacting you, but for the simple fact that I am looking for the possible beneficiary to the deposited funds of my deceased/late client, whose unclaimed deposits in a finance firm valued, the sum of ten million, five hundred thousand United State Dollars. USD ($10.5 Million) left in fixed / suspense account in one of the prime bank. Due to you bear the same sure-name with my deceased/late client that is the reason why i am contacting you to stand as a legitimate next of kin and make sure we join hand together to enable transfer the money to your account without any delay. Looking forward to hear from you soon. Best Regards, BARRISTER CLIFFORD JOEL (ESQ)
Posted Wed, Feb. 18, 2015 at 12:24 pm EST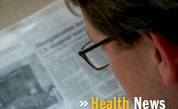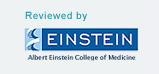 This site complies with the HONcode standard for trustworthy health information:
verify here.