Social media sites can offer people trying to quit smoking the community and support they need to succeed.
More >

Follow us
on Twitter.
Become a fan
on Facebook.
Receive updates
via E-mail and SMS: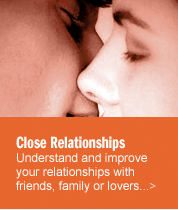 Would you like to ask our staff a question?
>

Join the discussion and leave a comment on this article
>
Scleroderma
Internal organ damage is far more common in dcSSc than in CREST. Most of those with dcSSc who will go on to develop internal organ problems do so in the first three years of the disease. For example, in one study of dcSSc sufferers who developed kidney disease, 75% did so within three years of diagnosis and only 5% in the six years afterward. Mortality rates correlate directly with the location and extent of organ damage. The three-year survival rates for dcSSc break down as follows: 25% for those with severe damage to the gastrointestinal tract; 50% for those with lung damage; 55% for those with kidney damage; and 60% for those with heart damage.

The good news for those with SSc and kidney problems is that Scleroderma renal crisis, a serious kidney condition, is now very treatable with a class of drugs known as ACE inhibitors.
It is inevitable that most SSc sufferers will have gastrointestinal problems at some point. Virtually all will develop reflux disease...
When dcSSc affects the lungs, it does so in three ways, by causing what is known as interstitial lung disease (ILD) with fibrosis (22%), pulmonary hypertension (19%), or both. Pulmonary hypertension is a blood vessel disorder in the lung that produces shortness of breath, chest pain, dizzy spells and fainting.

It is inevitable that most SSc sufferers will have gastrointestinal problems at some point. Virtually all will develop reflux disease, which causes stomach acid to regurgitate up into the throat. 8% of those with dcSSc will go on to develop more severe pseudo-obstruction and malabsorption conditions of the large or small intestines. These can progress to the point where the victims can no longer eat. Myocardial fibrosis, or the development of excess fibrous tissue around the heart, occurs in 15% of dcSSc patients.

Because people with CREST have fewer and less severe internal organ problems than those with dcSSc, they have a better overall outcome. CREST often progresses slowly and with subtle skin changes that are preceded for years by Raynaud's. Renal crisis and serious lung disease are virtually unheard of in CREST. Esophageal reflux disease is common in CREST but severe gastrointestinal problems such as malabsorption are not. Long-standing Raynaud's, telangectasias and calcinosis are classic hallmarks of the disease. Figures 3 and 5 demonstrate the facial telangectasias characteristic of CREST.



Figure 5.

Sclerodactyly.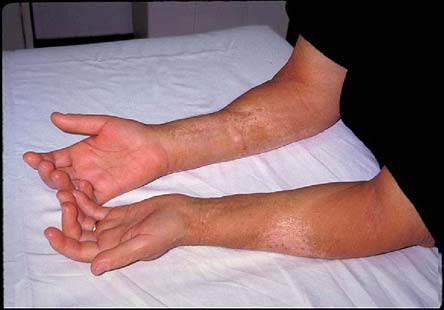 The skin over the hands and forearms is very tight and thickened.

Finally, not surprisingly, depression is common in people with SSc, occurring in about half of all cases.



What Treatments Are There for SSc?

With most connective tissue diseases, the standard medical approach is to use immunosuppressive agents (for example, steroids) to combat abnormal immune responses such as inflammation. This has not been successful in SSc, perhaps because inflammation plays such a minor role in this disease. The exceptions would be the relatively uncommon SSc symptoms of arthritis; pericarditis, or inflammation of the tissues around the heart; and alveolitis, or inflammation of the tooth socket. Steroids, methotrexate and other immunosuppressive drugs can help with these symptoms.

Pulmonary hypertension is extremely difficult to treat. Infusions of the drugs iloprost or epoprostanol can be effective but they are prohibitively expensive and difficult to administer. Calcium channel blocker drugs are somewhat useful, but only in a minority of cases. Test results for the recently approved drug Bosentan®, however, are extremely promising.

Despite much effort and research, there are unfortunately no good treatments for skin thickening. The only reassurance for those with dcSSc is that the worst will be over after about two years.

The best treatment for chronic reflux disease is the use of proton pump inhibitor drugs, which block the body's production of stomach acid. There are currently no good treatments for small intestine malabsorption caused by SSc, other than, if it comes to that, providing nutrition through a feeding tube or IV.

Raynaud's Syndrome is another difficult to treat SSc symptom. Calcium channel blocker drugs help only a little with Raynaud's. Iloprost does seem to help reduce the frequency and severity of Raynaud's attacks.



Conclusions

The current state of our knowledge of Scleroderma (SSc) is this — despite recent progress in the areas of molecular immunology and molecular biology that promises one day to unravel the secrets of this disease, SSc remains incurable. Some types of SSc, however, are worse than others and many of its symptoms are treatable to varying degrees. This includes pulmonary hypertension and scleroderma renal crisis, once one of the most life-threatening aspects of SSc.
November 1, 2004

(
6
) Comments have been made
Vivienne Mills
i have Scleroderma for twelve Years i got some treatment form my Dr Feil and form the Peter Laugheed Hospital , this is the best Hospital in the world can treated this disorder, now i am felling much better my body is not stiff anymore i am going back to work i am still taking my medication and it working for me thank God if any one would like to get treatment Please call the treatment clinic (403)9562800 you will happy you did
Posted Fri, Sep. 26, 2014 at 6:27 pm EDT
s.p.jain
In case of a Juvenile scleroderma ( Morphea )an Autoimmune disorder how it is that disorder is noticed only one sid of body pl.S.P.Jain
Posted Sun, Jul. 20, 2014 at 1:41 am EDT
Margaret DeLorme
how can we keep blood count up,we have to keep getting blood transftion.
Posted Sun, Dec. 1, 2013 at 10:19 pm EST
Frances P
would black cherry juice help this condition
Posted Sat, Nov. 16, 2013 at 10:32 am EST
EASTER CAGE
MY SISTER HAVE THIS AND I WOULD LIKE TO NO CAN ANY ONE HELP HER,THE DOCTORS JUST FOUND OUT WHAT WERE WRONG WITH MY SISTER AND I WOULD LIKE TO NO IS THIER ANY KIND OF HELP FOR HER,OR HOW CAN WE GO BY HELPING HER
Posted Tue, Jan. 10, 2012 at 10:29 pm EST
Reyna lugo
How long can I live with scleroderma?
Posted Fri, Jul. 16, 2010 at 12:29 am EDT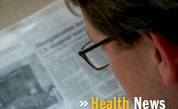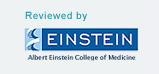 This site complies with the HONcode standard for trustworthy health information:
verify here.