Eating omega-3 fatty acids may help reduce inflammation that's linked to diabetes.
More >

Follow us
on Twitter.
Become a fan
on Facebook.
Receive updates
via E-mail and SMS: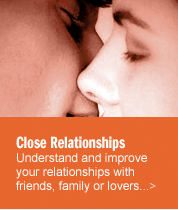 Would you like to ask our staff a question?
>

Join the discussion and leave a comment on this article
>
Scleroderma
Dr. Mackay is an Assistant Professor of Medicine at Albert Einstein College of Medicine.
---
"...[O]ne of the most terrible of all human ills [is] to wither slowly...and be 'beaten down and marred and wasted' until one is literally a mummy, encased in an ever-shrinking, slowly contracting skin of steel, [it] is a fate not pictured in any tragedy, ancient or modern"

Hard and tight skin, most often on the face and hands, is the most prominent feature of scleroderma. Also known as Systematic Sclerosis (SSc) and sometimes characterized as the "disease that turns people into stone," scleroderma is especially frightening because we do not know what causes it.

The word "scleroderma" comes from two ancient Greek words: "sclero," meaning hard, and "derma," meaning skin. Yet despite its name, scleroderma can also damage internal tissues and organs and it is this damage which is far more dangerous to a person's health than changes in the skin.

On the positive side, medical researchers have made progress. Better treatments are now available for some of the symptoms of SSc. And, the disease does not appear to be contagious, infectious, cancerous or malignant in any way.
Uncertainty and frustration take a toll on the psychological well-being of SSc sufferers...
Thankfully, SSc is also rare — affecting approximately 300,000 persons in the United States — although not as rare as better known diseases such as ALS, or Lou Gehrig's Disease, which affects about 30,000 Americans in an average year.



What Exactly is Scleroderma?

SSc is a so-called autoimmune — your body reacting against itself — disorder that affects any of three systems: the immune system, the vascular system and the body's connective tissue. Its classic sign is fibrosis, where too much fiber tissue is formed. This is what causes SSc's hardening effect on the skin. Some types of scleroderma are more severe than others. A diagnosis certainly does not mean a death sentence and the disease does not progress relentlessly in all cases. Scleroderma is more common in women than in men and is found in all age groups, though it usually first occurs between the ages of 25 and 55.



How is SSc Detected?

Finding out that a person has scleroderma can be a long and frustrating journey. Part of the reason for this is that few doctors see many cases of SSc. Another reason is that the medical definition of SSc is so complex, involving many symptoms that may appear at different times in different forms in different people. And in the early stages, SSc is easily mistaken for other connective tissue diseases, such as systemic lupus erythematosus, polymyositis and rheumatoid arthritis.

Uncertainty and frustration take a toll on the psychological well-being of SSc sufferers, who often describe the period before they are diagnosed as the most difficult part of the illness. To give an idea of the vagueness and complexity of SSc, in 1980 the American College of Rheumatology defined it as the presence of a specific type of skin hardening near the metacarpal phalangeal (MCP) joints of the hand, or two of the following:
sclerodactyly, or stiffness and tightness of the skin of the fingers
scarring of the fingertips
loss of fat pad tissue on the fingers
pulmonary fibrosis, or the growth of excess fiber tissue in the lungs
Furthermore, doctors divide SSc into four subcategories. These are:
Diffuse Cutaneous SSc, or dcSSc
CREST, or Limited Cutaneous SSc. CREST is an acronym that stands for its telltale symptoms: Calcinosis, Raynaud's Syndrome, Esophageal dysmotility, Sclerodactyly, and Telangectasias. Calcinosis is the presence of calcium deposits, usually in the fingers; Raynaud's is a sudden loss of blood circulation to the extremities, often in response to cold; Esophageal dysmotility is a loss of muscle control of the esophagus, which can interfere with swallowing; Sclerodactyly is a tapering deformity of the bones of the fingers; and Telangiectasias are numerous, small red spots on the skin of the fingers and face, or on the inside of the mouth.
Sine Scleroderma
Scleroderma with an Overlap Syndrome.
This article will deal only with the first two, Diffuse Cutaneous and Limited Cutaneous (CREST), which account for the vast majority of all scleroderma cases.

The main feature that distinguishes dcSSc from CREST is the extent to which it affects the skin. While both cause skin thickening on the hands and face, dcSSc causes skin thickness on the upper arms, thighs and torso as well. (Figures 1, 2).



Figure 1.

Diffuse Cutaneous Scleroderma.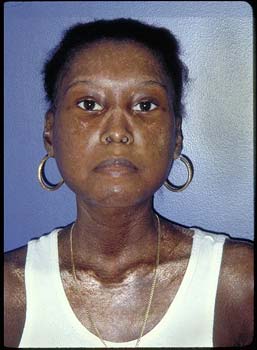 Note the taught, shiny skin over the face and chest, and how the lips have lighter pigmentation (hypopigmentation) and are pursed.



Figure 2.

Diffuse Cutaneous Scleroderma.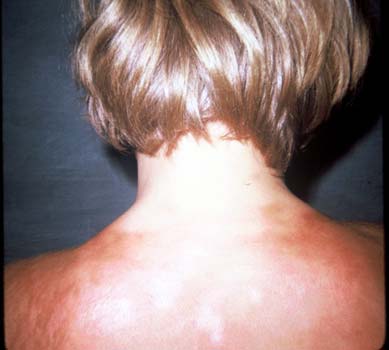 Note the extensive skin changes on the back.











(
6
) Comments have been made
Vivienne Mills
i have Scleroderma for twelve Years i got some treatment form my Dr Feil and form the Peter Laugheed Hospital , this is the best Hospital in the world can treated this disorder, now i am felling much better my body is not stiff anymore i am going back to work i am still taking my medication and it working for me thank God if any one would like to get treatment Please call the treatment clinic (403)9562800 you will happy you did
Posted Fri, Sep. 26, 2014 at 6:27 pm EDT
s.p.jain
In case of a Juvenile scleroderma ( Morphea )an Autoimmune disorder how it is that disorder is noticed only one sid of body pl.S.P.Jain
Posted Sun, Jul. 20, 2014 at 1:41 am EDT
Margaret DeLorme
how can we keep blood count up,we have to keep getting blood transftion.
Posted Sun, Dec. 1, 2013 at 10:19 pm EST
Frances P
would black cherry juice help this condition
Posted Sat, Nov. 16, 2013 at 10:32 am EST
EASTER CAGE
MY SISTER HAVE THIS AND I WOULD LIKE TO NO CAN ANY ONE HELP HER,THE DOCTORS JUST FOUND OUT WHAT WERE WRONG WITH MY SISTER AND I WOULD LIKE TO NO IS THIER ANY KIND OF HELP FOR HER,OR HOW CAN WE GO BY HELPING HER
Posted Tue, Jan. 10, 2012 at 10:29 pm EST
Reyna lugo
How long can I live with scleroderma?
Posted Fri, Jul. 16, 2010 at 12:29 am EDT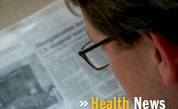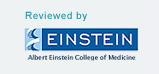 This site complies with the HONcode standard for trustworthy health information:
verify here.