Headphone use can turn deadly when shutting out the world means being unaware of approaching traffic... or trains.
More >

Follow us
on Twitter.
Become a fan
on Facebook.
Receive updates
via E-mail and SMS: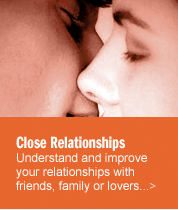 Would you like to ask our staff a question?
>

Join the discussion and leave a comment on this article
>
Tuberculosis: The Comeback Bug
Tuberculosis, the ancient killer, once known as the "White Plague," was, at least in wealthy, medically advanced countries, on its way to extinction, thanks to antibiotics.



In the rest of the world, the story was different. In 1990, the World Health Organization (WHO) estimated that approximately 1.7 billion people were infected with the tubercle bacillus, the bacteria that causes tuberculosis. The vast majority of the eight million active cases are in developing countries. 2.9 million people die from tuberculosis each year.

And, even in the United States, tuberculosis has made a comeback. This is due in part to the spread of AIDS, a disease which weakens the immune system and makes its victims much more vulnerable to tuberculosis and other opportunistic infections. Current estimates hold that 15 million Americans are infected with tuberculosis.



History

Though the tubercle bacillus that causes the disease was only identified by scientists in 1882, tuberculosis has been killing human beings for thousands of years, if not longer. Today, it remains the number one cause of death in developing countries. Early records from the United States show that tuberculosis accounted for 300 deaths per 100,000 of population in 1786, when statistics were first gathered in Massachusetts. Thereafter, the disease seems to have spread, accounting for 1,600 deaths per 100,000 by 1800.

Introduced to North America via white Europeans, tuberculosis spread slowly from New England to the Midwest, Southwest and West. For this reason, African Americans and Native Americans experienced epidemics later in the 19th century. By the end of the 19th century, the disease had peaked and mortality fell to 113 deaths per 100,000 by the year 1920, yet it still was the second most common cause of death.

The number of tuberculosis cases in the United States declined steadily between 1920 and 1985, when the rate of newly reported cases hit a low of 9 deaths per 100,000. In the 1980s, however, tuberculosis made a startling comeback, as AIDS arrived and new, drug-resistant forms of the disease emerged. Nearly a decade passed before the number of new cases once more began to decline.



What Causes T.B.?

A pair of closely related mycobacteria, M. bovis and M. tuberculosis, have enjoyed a long relationship with man. Archeological evidence suggests that the disease began in cattle and was transmitted to man at the time of the domestication of these animals, approximately ten thousand years ago. Examination of Egyptian mummies reveals frequent signs of Pott's disease (tuberculosis of the spine). A variant of the original M. bovis strain, M. tuberculosis, is better adapted for establishing a parasitic relationship with man. Unlike M. bovis, which is contracted by humans through contact with infected animals, M. tuberculosis is contagious from person to person.

Throughout antiquity and the Middle Ages, tuberculosis gradually developed into a disease primarily of the lungs, although it does on occasion affect other organs. With its attraction for young victims and its long debilitating course, tuberculosis has played a unique role in literature and the arts — from Puccini's opera, La Boheme, to the works of Chekhov, Goethe, Dostoevsky, Keats, and Poe — as well as in the evolution of medicine.











No comments have been made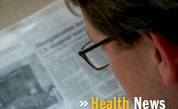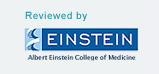 This site complies with the HONcode standard for trustworthy health information:
verify here.