Certain styles of parenting are more beneficial for children with difficult temperaments, such as the anxious or depressed.
More >

Follow us
on Twitter.
Become a fan
on Facebook.
Receive updates
via E-mail and SMS: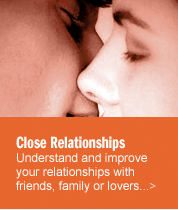 Would you like to ask our staff a question?
>

Join the discussion and leave a comment on this article
>
Early Treatment Vital for Rheumatoid Arthritis
Early and aggressive use of the latest rheumatoid arthritis drugs may lead to remission of this notoriously intractable disease, according to the latest research.
A year later, 14% of all patients receiving initial treatment with infliximab tapered off all medication and are still in remission.
Methotrexate and infliximab are among several fairly new drugs that have proven to reduce or prevent joint damage as well as preserve joint integrity. Often used along with non-steroidal anti-inflammatory drugs such as ibuprofen, they have greatly improved symptoms, function and quality of life for people afflicted with rheumatoid arthritis.

Dutch rheumatologists, conducting a long-term study on 508 patients with early evidence of the rheumatoid arthritis, explored several strategies for treatment utilizing various combinations of drugs.

As presented at the November, 2006 American College of Rheumatology Annual Scientific Meeting in Washington, DC, combination therapies — using two or more drugs together — worked better than any of the drugs alone. After two years, 56% of patients treated with the combination of methotrexate and infliximab were able to discontinue infliximab without relapse, and subsequently taper methotrexate to 10 mg/week. A year later, 14% of all patients receiving initial treatment with infliximab tapered off all medication and are still in remission. Only four patients (out of the original 67 responders at two years) who were on methotrexate 10 mg/week had to increase methotrexate to 25 mg/week and restart infliximab during the third year because of a flare in disease activity.

"These three-year follow-up results indicate that early treatment with methotrexate and infliximab may alter the course of early rheumatoid arthritis and, in many cases, move patients into remission," summarizes Sjoerd van der Kooij, M.D., Leiden University Medical Center, Leiden, The Netherlands, an investigator in the study. "Data collected over the next years will determine whether treatment-free remission will last, and whether it represents not only clinical but also radiological suppression of disease activity."
November 11, 2006

No comments have been made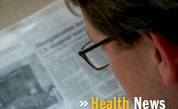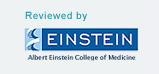 This site complies with the HONcode standard for trustworthy health information:
verify here.