Doctors are busy and may not listen well. It helps to come prepared with any questions you may have written down in advance.
More >

Follow us
on Twitter.
Become a fan
on Facebook.
Receive updates
via E-mail and SMS: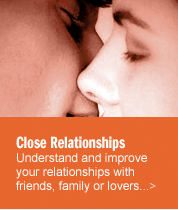 Would you like to ask our staff a question?
>

Join the discussion and leave a comment on this article
>
The New COX 2 Inhibitors
Other Side Effects
Both celocoxib and refocoxib have no effect on platelets or bleeding time. Therefore, these drugs do not have to be discontinued prior to elective surgery. The COX 2 enzyme is present in some cancer cells and has been demonstrated in the blood tissue surrounding adenomatous premalignant polyps of the colon. It is, therefore, reasonable to expect that the selective COX 2 inhibitors will be as effective as the traditional nonselective NSAIDs in suppressing the conversion of a colonic polyp to cancer.



Celocoxib and Rofecoxib

Celocoxib is rapidly and completely absorbed following oral ingestion, reaching a peak blood level after three hours. The absorption is not affected significantly by the presence of food. After ten days, a steady blood level is achieved. The drug is metabolized by the liver to inactive metabolites, which are excreted both in the gut and in the urine. The drug's break down is slowed by fluconazole (used in the treatment of severe fungal infections), which is metabolized by the same enzyme. There is no interaction between celocoxib and coumarin, an anticoagulant, or the oral hypoglycemic agents used in the treatment of diabetes.

Because celocoxib contains a sulfa molecule, it should be given with caution to patients with a history of sulfa allergy. The drug is not recommended during the third trimester of pregnancy because it may cause congenital heart damage to the fetus. The effect on early pregnancy has not been studied but, in animals, the drug does not appear to cause genetic damage.

Rofecoxib, like celecoxib, is completely absorbed when taken by mouth. The absorption is not influenced by food in the stomach. Like celecoxib, rofecoxib is metabolized in the liver but by a slightly different mechanism and may have some minor metabolic interactions with methotrexate, the chemotherapeutic agent also used to treat rheumatoid arthritis.



Dosage

The dose of celocoxib recommended for osteoarthritis is 100 mg twice a day or 200 mg once a day. In rheumatoid arthritis, the recommended dose is 100 to 200 mg twice a day. Higher doses are not accompanied by greater antiinflammatory efficacy. The dose of rofecoxib is 12.5 mg or 25 mg taken once daily.

The cost of these drugs is comparable to the cost of the newer NSAIDs. The most common side effect associated with celocoxib and refocoxib, so far, has been the development of indigestion (dyspepsia). There is no correlation between the development of dyspepsia and the incidence of gastric ulcers or significant blood loss.



Conclusion

While it is likely that several more selective inhibitors of COX 2 will be developed, some of which may be targeted to enzymes in specific cells, it is still apparent that the first generation of these drugs represents a significant step forward in antiinflammatory therapy.

March 15, 2000











No comments have been made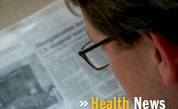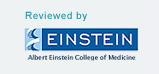 This site complies with the HONcode standard for trustworthy health information:
verify here.