Fatal brain injuries in high school football players rose last year.
More >

Follow us
on Twitter.
Become a fan
on Facebook.
Receive updates
via E-mail and SMS: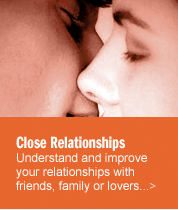 Would you like to ask our staff a question?
>

Join the discussion and leave a comment on this article
>
Smoking, Quitting and Genetics
Dr. Tyndale is a Scientist at the Centre for Addiction and Mental Health and a Professor of Pharmacology, University of Toronto. Mr. Siu, Mr. Al Koudsi, and Miss Ho are doctoral students in the Department of Pharmacology at the University of Toronto.
Recent decades have witnessed a revolution in public awareness about the dangers of smoking cigarettes, especially in the United States and most other developed nations.

The number of smokers in those countries has plummeted. Largely because smoking is highly addictive, however, it remains a major, worldwide health threat.

According to the World Health Organization, smoking is currently responsible for the death of approximately 5 million people each year. If current trends continue, by the year 2030 an estimated that 10 million people will die each year because of smoking. In the United States alone, tobacco use today accounts for approximately $157 billion annually in health care costs and lost economic productivity.

Despite increasingly tough anti-smoking laws and policies, as well as heightened awareness of the negative health effects of cigarette smoking, approximately 21% of adults in the United States smoke. A key national health objective of the U.S. is to lower the number of adults who smoke to below 12% by the year 2010; and while there has been an overall decline in recent years, it does not appear that this goal will be met.
The gender gap in smoking prevalence has dramatically narrowed in recent years, with overall current rates of 23.4% in men and 18.5% in women.
Smoking habits vary tremendously among American racial and ethnic groups, with American Indians/Alaska Natives having the highest rates at 33.4%, followed by non-Hispanic whites (22.2%) and non-Hispanic blacks (20.2%), and the lowest rates found among Hispanics (15.0%) and Asians (11.3%). The gender gap in smoking prevalence has dramatically narrowed in recent years, with overall current rates of 23.4% in men and 18.5% in women (Figure 1).

It is obvious that the development of better treatments for smoking addiction would have a massive health benefit. Research has given us greater understanding of the exact mechanisms of nicotine addiction within the human body, especially the role genes play.



Figure 1.

The Change in Smoking Prevalence in Men and Women From 1955 to 2005.*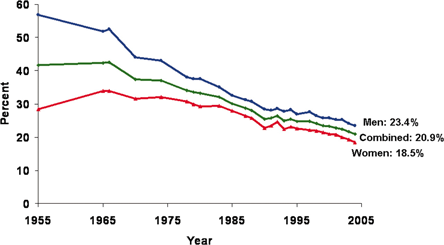 Cokkinides, V. et al. Progress and opportunities in tobacco control. CA Cancer J Clin 2006;56(3):135-142.





Nicotine on the Brain

While as many as 80% of smokers say they want to quit smoking, only a small fraction -- less than 5% -- are actually able to get off cigarettes and stay off. This is mainly because inhaled nicotine, the main psychoactive ingredient in cigarettes, is powerfully addictive. Cigarettes, unlike other nicotine delivery systems (e.g., patch or gum), are particularly addictive because smoked nicotine is absorbed and reaches the brain quickly, within 10-20 seconds. Rapid delivery intensifies addictiveness by closely associating the behavior (smoking) and the reward (the pleasurable effect of nicotine on the brain).

Once it reaches the brain, nicotine causes mood elevation, decreased anxiety, decreased appetite, increased arousal and cognitive enhancement, by stimulating a part of the central nervous system called nicotinic acetylcholine receptors (nAChRs).

The main mechanism by which nicotine is thought to create addiction is by releasing a natural substance, dopamine, found in the brain. Dopamine has many functions in the brain. Most importantly, it is central to the reward/pleasure system, providing feelings of enjoyment as positive reinforcement to motivate us to perform certain activities.

Dopamine can be released by experiences such as eating, sex and the use of certain drugs.Nicotine also causes the release of other substances, called neurotransmitters, for example, serotonin and GABA. Serotonin helps regulate mood, sleep, sexuality and appetite and can indirectly cause dopamine release.











No comments have been made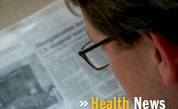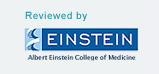 This site complies with the HONcode standard for trustworthy health information:
verify here.